The birth of a baby is an event that completely changes the life of spouses. A woman has a lot of worries, all the time is devoted to the baby. What about her husband? When can I return to a full life? This question worries many young moms, especially dads.

When can you?
At discharge from the hospital, the doctor warns everyone: no sex for
4-6 weeks. Is everyone tolerated? In my opinion, everything depends on the woman herself, on her readiness, on how the birth took place.
My first birth was natural and easy. After returning home, the husband was caring, affectionate, there were no hints of sex. For which a special thank you to him! After about three weeks, I myself began to show activity, he, of course, did not object.
The second daughter was born as a result of cesarean section. And it took me a lot more time to recover.

Early sex after childbirth
After pregnancy and childbirth, it takes time to fully restore the uterine lining. And even if a woman feels well and is ready for intimacy, you should refrain a little.
If from the moment of birth too little time passed before the first intimacy with the husband, then there is a risk of an infectious disease. And it is dangerous for a baby who eats only mother's milk. Inflammation of the inner layer of the uterus is also possible.

Sex problems after pregnancy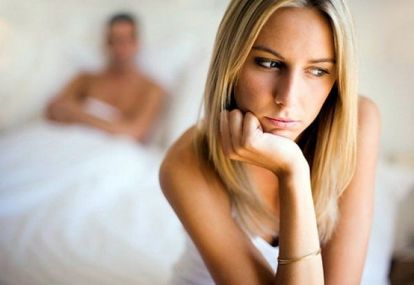 With the advent of the baby, a woman has a lot of worries and little free time. Fatigue accumulates. For example, it seemed to me that my husband helps me a little, and he also works. Quarrels follow from here, there is no place for intimacy.
In addition, the fact that a child can wake up at any moment often makes it difficult to relax. Intimacy is delayed overnight, and spouses often go to bed at different times. We have so, unfortunately. Husband is a lark, I am an owl. In addition, putting the children to bed, there is a lot of other worries.
For us, the way out was to send children to grandmother. Even when the girls were completely crumbs, my mother took them to her every weekend for a couple of hours. As she said, so we cleaned and rested.

Contraception after pregnancy
An important question that worries many young mothers, how to protect themselves from an unwanted pregnancy? Even if you are breastfeeding, you can get pregnant! Checked on yourself. We have daughter-pogodka.
If the mother is breastfeeding the baby, the choice of contraceptives is significantly reduced. If critical days have not yet arrived, then one should be especially attentive. I learned about a new pregnancy for a period of 8-10 weeks, and this is already more than two months.
You can not take hormonal pills, they contain the hormone estrogen, which affects the amount of milk. And it is unlikely that the baby will benefit from such milk.
Now, by the way, modern contraceptives without estrogen have appeared, but before you use them, you need to consult a doctor.
You can put a spiral. Although I personally do not like interventions in my body, even such small ones. In my opinion, the best way to protect – condoms.
But most importantly in sex, as in any other business, a positive attitude. If after pregnancy you are not ready for intimacy, do not push yourself. Let the husband be more affectionate, help you with everything, and then your married life in itself will improve again. The main thing in the family is love and understanding.