When I got pregnant, the eldest daughter was only half a year old. At my own risk I made the decision to give birth!
At that time, I was diagnosed with fibromyoma and the fact that I became pregnant, some doctors considered it a miracle.
The stomach was much larger than during the first pregnancy. There were swelling. The legs looked like two pillars. And I myself was more like a fat woman than a pregnant one.
Somewhere in the 7th month I was prescribed Magnesium B 6, since the uterus was in good shape and the doctors were afraid of premature birth.
Ultrasound PDR was identified on August 12th. A doctor said that the size of the uterus is the end of July. And starting from July 25, I already had all my bags packed.
Since my first childbirth was not quite typically started, I was immediately told, look after how you feel, you will understand that you feel about the same, then immediately go to the maternity hospital. Although warned that not necessarily the story will repeat.
It takes 30, 31 July. In addition to the abdomen, which began in my seventh month – I do not feel anything. It takes another week, the second is at the end – I do not give birth!
By the way, during this period my husband and I had very bad relations, swearing almost every day. I was wildly nervous, constantly crying, and I really wanted to give birth as soon as possible. Go to the hospital for a couple of days and relax there from everyone, seeing no one.
Here comes the end of August 12th. Childbirth does not begin. I began to worry, it was somehow unbearable to wait another week: it was very difficult and hot to sleep, I got up every 2 hours to go to the toilet, my legs were terribly numb, and sometimes I didn't feel them at all.
Mom told me, if you do not give birth, went to the number 13 on Monday in the antenatal clinic, maybe you should go, let them see.
In consultation

Reception on this day was before one o'clock, we arrived at 15 minutes. And besides me there sat another person 8. After staying in the queue for half an hour, I could not stand it. Come on, I say in the emergency room of the hospital, let them take me, if I do not give birth, so I will lie down in the hospital, at least rest.
In general, we set off. Female consultation is located near our perinatal center.
In the waiting room

In the emergency room, 2 midwives and a nurse were chasing tea. Hearing my story, they began to send us back in three voices.
– Go home, today is Monday the 13th day, why do you need to give birth !? Won the weather is beautiful take a walk.
I began to insist and said that for the first time I also didn't feel contractions, that the term had already passed, that I was tired of walking, etc. Then my mom connected, she began to ask me to look.
With a sin in half, I was accepted, asked for a policy, passport and birth certificate. Without recording anything, they sent me immediately to the second floor to see a doctor. And my mother waited at the bottom, with what news I come.
At the top I was examined by a doctor. And it turned out that I came on time. The disclosure was already at 6. I was pierced with a bubble and sent to great enema procedures.
This time I was not sick. Everything went pretty well.
Childbirth

Time was two o'clock in the afternoon. I was raised to the second floor in the maternity ward. Placed in the fifth generic. I walked around a bit – I got used to it.
In the meantime, they found my card from previous births, the doctor came running and began to ask what and how. Then came my midwife – Alexandra. She put me on the bed for 15 minutes to measure the frequency of contractions. Then she said that she didn't like them, put me on a drip with oxytocin, then injected with a silo and ascorbine. She said that if the contractions improve, then by 5-6 hours I give birth.
After dropping, they let me go to the toilet, and I could call. I called my husband, told him that I was in the hospital (he did not know). She also called her mother and her friend Svetka, who was also at the end of her life, like me. (It just so happened that we were together again with her, without having agreed, became pregnant, only this time I was ahead of her a little and gave birth to 2 weeks earlier).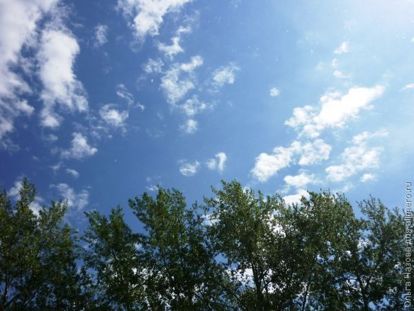 When I finished the conversation, it was twenty minutes to three. I unplugged the phone and put it to my things, then vigorously walked to my bloodline. Passing the post where the doctors were sitting, I saw a midwife, who was giving birth to me for the first time. She recognized me too.
Then I saw how she approached Alexandra, after which she began to look at me with anxiety, whether I had begun to give birth.
And I somehow was not particularly going. I went to the window, the weather was beautiful. Looking at the sky, I thought, how nice, everyone is walking, the sun, and I give birth here. And after this thought, I felt the first real fight. I immediately looked at my watch, it was almost three in the afternoon. Then she quickly washed her while it was time. After washing and having breathed a new fight, I realized that I had to move to the birthing bed.
And then I felt like a head slashed. And she showed gestures to her midwife, who was just walking by my door along the corridor, that it was time to give birth.
I was told not to sit down, but only on barrels. I crawled onto the bed and began to push.
Immediately came the doctors. I again had an episiotomy, because after the first time the tissues were not elastic and there was a huge risk of strong tears.
My daughter was born at three o'clock fifteen minutes. She was wrapped and laid on my chest. She was tiny, much smaller than my first daughter, little red and with a pointed head.
Then there was the birth of the afterbirth and anesthesia.
This time I was stitched for a very long time, more than 2 hours, darned and darned. In addition to the epizotomy, there were internal ruptures and ruptures of the cervix. During the operation, I woke up twice.
The first time I saw the ceiling and my first midwife, Irina. I wake up and speak loudly:
-ABOUT! ceiling! And you took my first birth.
She smiled and said:
– I remember, sleep, Olga!
And I again fell asleep. The second time I wake up from the fact that I feel like I'm sewn up. And I say:
– Why are there so painful!
And they say to me:
– Be patient, a little left, now it is possible and with local anesthesia.
And then I look, she Irina waves her hand and calls. And they turned me off again. It turned out they were in the vessel. And they had to open and clean everything again.
After anesthesia

When I finally woke up, it was already six in the evening. I was lined with ice warmers. And my daughter screamed at the whole department.
After a while the midwife came in and put her next to me. That's how we lay for another hour and a half. There was no hurry.
Two midwives, first and second, followed me to the right floor. At first Irina approached me. She said what kind of manipulations they carried out with me, told me what to do and how to care for the seams. And she invited me to third birth:
– Everything will heal, come for the boy, sew up, do not worry))))
She invited me for the first time, saying that she had not had such births yet.