Upon learning that I was pregnant the second time, I was frightened. The second pregnancy is usually harder, and there may be something wrong with the child (as in the first case).
My second husband is no longer against the second child, because he wants his children. This is an absolutely normal desire, and I understand it perfectly. For a while I was delaying the X moment.
I can't say that we tried hard to conceive a baby. Everything happened by itself and in a short period of time. Having seen two strips long-awaited for someone on the test, I panicked. A feeling of joy and anxiety began to play in my mind: So fast.
Psychological fears

When I got pregnant the first time, everything was fine. I nursed my daughter without toxemia, there was no strong edema. But in the seventh month, problems began. I began to leak amniotic fluid for no reason. The bottom line: oxygen starvation of the brain, premature birth and consequences (Development of a premature baby), which is still there.
They are not so scary, but I'm still afraid. Psychological fear is present. I'm afraid everything can happen again. Of course, I try to drive bad thoughts from myself, but it's hard for me to get rid of them completely.

The second pregnancy is more difficult

Since I have something to compare with, now I understand how much the second pregnancy can be harder than the first.
First is the age. When I became pregnant for the first time, I was 24. Now it will be 30. And even on such a short period, I began to feel more and more all the delights of pregnancy.
Secondly, it is toxicosis. If for the first time I didn't have it, then for a period of 7 weeks I was often nauseated. This is a terrible feeling when you eat something and you immediately begin to feel sick. I hope that everything will end only nausea.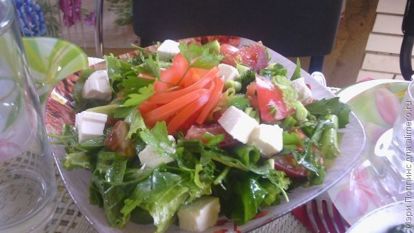 I get tired much faster, and drowsiness and lethargy are more pronounced.
My legs get tired literally in an hour of walking. It seems that they are filled with lead, although visually you can not tell. Still aggravated by the sudden onset of heat and stuffiness.
Daughter is deprived of my attention

Since all the unpleasant moments of the first trimester on the face, I very often do not pay enough attention to my daughter. I am constantly tormented by remorse that I could be more engaged with my child, instead of sleeping and lying down. Sometimes it's hard for me to even get up and drink water or make breakfast for my daughter, I'm so sluggish.
I am already silent about when a baby is born and a daughter may even begin to be jealous of a brother or sister. I try not to think about it until it is too early.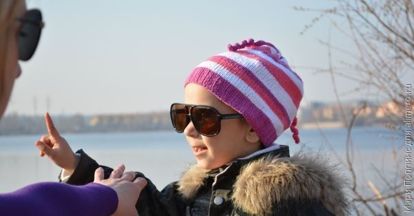 Threatened miscarriage

At 8-9 weeks of the first pregnancy, I was in danger of collapse. Since the first trimester is the most dangerous, the fear does not leave me that everything can happen again. Moreover, I can not afford to constantly lie down and sleep.
Nobody canceled household chores and it is necessary to do housework somehow.
Of course, I try to rest more when possible, sleep and not be nervous, but it does not always work.
Fears during pregnancy – this is normal. Especially, if the first ended not quite as desired. I think that my baby will be born healthy and everything will be fine. And how happy my husband will be, finally waiting for his first child!
What were your fears during your second pregnancy?