When our first child was born in our family, I even had doubts that someday we would have a second one. 7 years after the birth of the eldest daughter, my dream came true, and I again became the future mother. I will try to share my observations about the features of the second pregnancy.

Planning features
It is believed that the optimal time for planning a second pregnancy is 2-5 years after the birth of the first child. During this time, the woman's body rests and the reproductive system is restored. It is especially important to withstand this period if the first pregnancy (as in my case) ended with a cesarean section. The difference between my children is almost 8 years, but on the whole I am pleased with it.

Physiology
Compared with the first pregnancy, the second was much harder for me. I do not want to talk about age, but objectively there is a difference between a girl of 23 and 31. Although, of course, everything is individual here.
The first time I worked almost before delivery. On January 14, my daughter was born, and on December 31 I was still at work. The second time I dreamed of decree from the first day. First, I was covered with some unprecedented toxicosis. Up to 3 months, I got up every day with a single thought: Lord, make sure that this nasty day passes quickly.
Then the toxicosis was gone, but a strong tone appeared. During the first pregnancy I didn't hear about this, and then I couldn't even walk with a quick step, my stomach immediately became like a stone. In general, thanks to my leadership, I was released on maternity leave a month before the due date, and it was then that I came off – slept, walked and read books for my own pleasure.

Psychology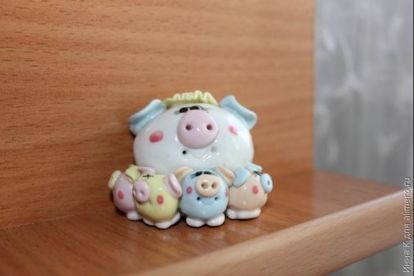 The second pregnancy differs from the first one in that the onset state is already familiar to the expectant mother. Although both of our children are planned, I approached the second pregnancy more consciously. I already knew what mistakes should not be made and how to avoid them. I had to have a second cesarean, and it no longer frightened me, as the first time, when I almost fainted before the operating room.

Eldest child
There is another feature of re-pregnancy – is the presence of an older child. For example, the first time I could allow myself to fall asleep at 8 pm But when you need to spend time with an older baby, it's not so easy to do.
Of course, I managed to pass some things on to my husband, but, let's say, I needed to do English with my daughter and I needed to play dolls myself. To illustrate how selflessly I was engaged in the eldest child, I would say that I fell asleep a couple of times right on the mat during team games.
Of course, this was not always the case, but only in the first months. But when I was sent on maternity leave, I could spend as much time with my daughter as I had not dreamed during the busy schedule. We walked together, drawing each other on the belly and discussing names. The daughter was fond of cartoons Takeshi Kitano and offered to call the baby Tahiro. Now the truth claims that this was not.
In general, I can say with all responsibility, in spite of the difficulties, the second pregnancy seemed to me just as magical as the first one, because as a result my baby was born.
Are you planning a second child?