We decided not to give birth together immediately. Before that, we had several months to make a decision. Having considered, we went together. And then we just did not hear enough.
These were mainly:
– for those who have already given birth together (both for women and men),
– those who were afraid of childbirth,
– who had no confidence in the medical staff.
Opinions boiled down to the fact that we are great fellows, that you need to keep it up. I remember even someone did not want a good and easy childbirth, because when you go together, by mutual consent, it cannot be otherwise.
There were mostly parents and almost all of the older generation. In fact, they had their own opinion, they simply chose not to interfere and not to express it. In order not to be convicted. It is up to you to decide, we have nothing to do with it – they repeated in unison.
And there were those too. Who would you think?
– from the male half of society,
– from girls who gave birth themselves, without a husband.
Men, almost everything, as one did square eyes and asked, something I can not do it alone. Yes, I can handle it! True! But why should I complicate things if I know that it will be easier with my husband and he himself wants to help? One comrade even said that after that I would stop being sexual for my husband. Rave! True! With all the responsibility you declare! Of course, if you became very fat for pregnancy and stopped following you – you probably will attract less husband, but this is clearly not due to the fact that you gave birth together.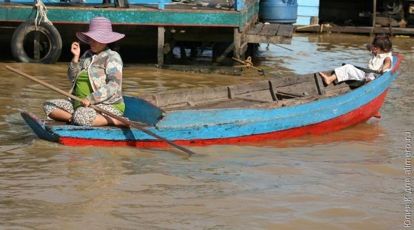 The girls who gave birth on their own were also perplexed. Say they managed, it means that everyone should. I always wanted to ask these:
– Why, why did you go alone? It's one thing if you wanted to go with your husband, but it wasn't possible and it's quite another to deliberately go alone without giving any opportunity to participate in the process to the father of your child.
And then they are surprised that Dad is always at work and does not help them at all. And after all, these will not even offer her husband to participate. But this is your joint child, dad also has the right to be present. Another thing is whether he wants to use it. And, of course, depending on what he will do in the process. If you sit in a corner and foolishly smile, I probably wouldn't take it with me either.
Whoever advised, we have already made our decision and did not want to retreat from it. At some stage, we decided to simply not discuss the topic of joint childbirth with anyone, since this could not affect the outcome of the events. About a week before giving birth, I clearly understood that I could cope quite successfully myself. Gently told her husband about it. To which I heard: No, I will not abandon you at such a crucial moment. I am not one of those who upset the child, but then get out myself, as you wish.
It was then that I realized that it was not just a whim, but participation. Dad wanted to be close at every moment of the child's life. He sincerely wanted his son to be attached to him for the exchange of microflora. He wanted to be useful and useful to us. I decided not to interfere, saying goodbye to my pride for the sake of the family. What I do not regret.