I can not say that I was a heavy smoker before pregnancy. I had more psychological dependence than physical. Cigarette relieved stress, fatigue, relaxed me. Both my husband and my parents were against my bad habit and were glad when I had to stop with this.
How it all began
I tried in school. I dabbled in secret from parents up to the age of 16. Then I started to smoke a bit, since then every day more and more. I especially loved this business when I had a drink, I could even destroy a pack in the evening. At the university, everyone walked together in every change in the smoking room and I was for the company. So addicted.
The current husband has always been very against it, but could not do anything. I did not smoke myself. I could quit at any moment, because physically the body did not require nicotine, it just became a habit. Even the soul somehow calmed down in anticipation of a cigarette.
Once my parents slept on this matter at one celebration, my mother almost nailed me. How many morals I had to listen to, then also from my grandmother. But over time, this topic hesitated, and my mother, it seems, was already pretending not to notice.
If there is willpower
In my family my brother smokes and my father smoked for 30 years, but he quit a year ago, and calmly. My mother and I were shocked. How did a person with experience do it so easily? Many people for years can not bind, swallowing pills, lozenges, buying patches. Moreover, he smoked every half hour and hour. So there is will power.
I also refused cigarettes immediately when I learned that I was pregnant. I did not feel craving for smoking, I didn't even remember about it. The only thing when they were quarreling with her husband was so anxious to smoke, even climb the wall, but, fortunately, there was no bundle at hand at that moment, and so she would have sinned. In general, it attracted a cigarette only during stress.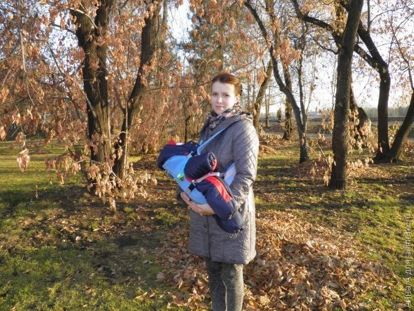 After giving birth, when my son was 8 months old, I once gave up a weak spot, went to the store, bought a pack and smoked. I have rarely breastfed my son, but still my conscience tormented me for a long time. Naturally, I wanted to raise because of a quarrel with my husband.
I heard a story from the manicurist that her sister smoked the whole pregnancy and HBG, and, allegedly, nothing happened to the child. It's okay I was shocked, because these problems may manifest at a later age, and serious ones.
I have a girlfriend who smokes very often. Also quit due to pregnancy and while breastfeeding, like me. She told me that she would not continue after the end of GW. But recently I learned that she had once again lit a cigarette.
So I do not know what to do. I tend more to the fact that sometimes I will still, occasionally. I will not throw loud phrases that I will bind me forever and period, I say it as it is.
Maybe someone will give good advice? (lectures about the harm of smoking and passive smokers do not need to read).