The psychologist accompanying childbirth is a new and unusual phenomenon for our country. In world practice for several decades, a popular tradition has been the participation in the mystery of the birth of a doula.
I, as a psychologist by training, know firsthand about the importance of the psychological state of the woman in labor. And I really wanted to get maximum support at the time of the birth of my baby. I will tell you about my childbirth experience accompanied by a psychologist today.
The word doula in Greek means the servant of a woman. Doula is a specialist in the field of childbirth who has knowledge and experience. He helps the woman in labor physically and emotionally at the moment of birth of the baby.
Psychologists accompanying childbirth, I knew three. One of them worked in the clinic, where I was registered for pregnancy. The other two were my former classmates.
The choice was not easy for me. I was very cute long-haired blonde with a gentle voice, my classmate. She was so light and airy that everything she dealt with seemed to be the same.
The fact that all of them were included in certain hospitals helped me make my final choice. It turns out that their personal relationships with physicians taking delivery play a primary role. Accompanying, which maintains a good relationship with a doctor, can control the process of taking birth.
Only a psychologist from my clinic could go with me to that maternity hospital where I wanted to go. From the courses for future mothers who she led from me, I saw in her a competent specialist and a good person.
Long before working as a psychologist at the clinic, she worked as a midwife. That is, her knowledge and skills were not limited to the psychological aspect of the issue of childbirth.
My husband and I unanimously decided to ask her to accompany my childbirth. Since the pregnancy was the first, and my husband and I are already mature and conscious, we decided to make this pregnancy as comfortable as possible.
The girl's name was Tatiana and she looked about 35 years old. She immediately set up an individual meeting with her husband, at which she discussed all sorts of details. We learned from us the name of the doctor, the number of the selected ward, plans for the presence of someone else during childbirth, the characteristics of carrying my pregnancy, and so on.
On the morning of day X, when my waters broke, one of the first telephone numbers I dialed was Tatiana's phone. She arrived for half an hour and immediately went to organize my comfortable stay in the ward: airing, changing clothes and washing floors.
While they were doing an enema and putting a dropper, she waited for her husband and took him to my ward. After that, she spent two hours with me while I was on a drip with a stimulant. She helped calculate the frequency of contractions and determine their strength.
Without going into details off topic, I'll just say that I didn't have to give birth on my own. I had a caesarean section surgery. But Tatyana really helped me to gain courage and keep calm when making such a difficult decision.
After the operation, when I was lying near the operating room with an ice warmer on my stomach, Tatyana came to visit me every 10 minutes. She told me about how a little dad behaves on her stomach. She then announced my mom's arrival and carrying her to my room. She also took care that the drip was replaced in time and brought to the ward early.
After the surgery, she stayed with us for another two hours. During this time, she talked about how to take care of yourself, the baby and the fresh seam. She encouraged me with her husband and reassured my mother, who was rushing around the hospital and was hysterical at having operated on me.
The next day, Tatyana visited me again, reminded me of the need for movement, talked with the doctor about my condition, brought a magazine for young mommies.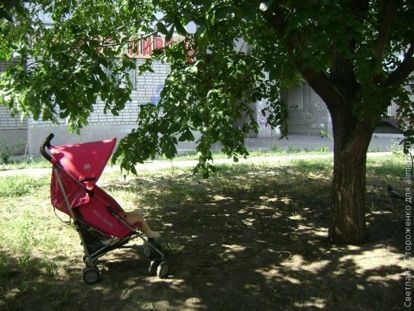 Tatyana did not get the opportunity to fully manifest herself in her work with me, but I am sure that she would have done well with her. I received the unshakable support of an experienced professional who was constantly with me and, most importantly, was completely on my side.
We still often communicate with her on social networks. I got an interesting experience and a new girlfriend.
Would you use this kind of service?