I met my future husband immediately after graduation. I passed the final exams, then I successfully entered the institute. And then I felt really grown up.
Free time was more than enough. I spent it with my friends in an Internet club, where I met a nice guy named Maxim. However, I have already told this story on the pages of this beautiful magazine.
We quickly began an affair. There were a lot of topics for conversation, there were mutual friends who, in one voice, said that we were just the perfect couple. Every day we spent time together and answered our friends' question about when they would be invited to the wedding.
We played youthful maximalism. We were both sure that only death would separate us, just like Romeo and Juliet. However, love is so swallowing us that after 2 months from the date of our acquaintance, I learned that I was pregnant.
It was the beginning of August. I was nauseated, dizzy. Maxim jokingly asked if I was pregnant, and I was just joking. And then mom suspected something was wrong. She called me into a frank conversation, and then went to the pharmacy for a test. Two strips were not long in coming. Mom went to work, and in the evening I was waiting for a serious and unpleasant conversation.
In the afternoon I met with Maxim. Seeing me in tears, Maxim began to ask what happened. And I could not say a word, just handed him a test. I did not understand what was happening, but Maxim circled me in his arms and said that we would get married. Then we quarreled and I went home in tears.
A scandal was waiting for me at home. My mother managed to negotiate with an acquaintance gynecologist about abortion, my father shouted that he did not educate me that way. I cried and absolutely did not understand what to do.
The next day I told Maxim about the decision of the parents. Maxim said that he would not allow abortion. In the evening he came to our home, but not alone, but with his mom. Maxim came to woo.
Miraculously, they managed to persuade my parents. Thank you so much for Maxim's mom. It turns out that she gave birth to him when she was barely 18. She didn't stop her from achieving much in her life. A week later, I moved to Maxim and we began to prepare for the wedding.
And ahead was a difficult time. The school year began and it very badly coincided with my toxicosis. For a time, neither the teachers, nor my classmates understood my strange behavior.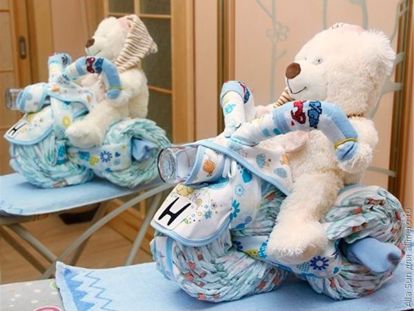 When the secret became clear, it was a little easier. Classmates treated me with understanding, teachers came across different. There were those who brought to tears, but there were kind, bright people who tried to help with everything.
Parents, of course, worried about me and were looking forward to the appearance of a grandson. Now our son is 7 years old! He is a pet and grandmothers and grandfathers! That's how our uneasy story ended.
Do you have such young mothers around you? How do those around them?