To give birth to a child for me has always been a cherished dream. But when I found out that I was pregnant, I was very frightened. I do not know what happened to me then, but at the same time a lot of fears infused me. I was afraid that my life would collapse, and where am I with the baby. I did not know how I would deal with it. But most of all I was afraid of the process of childbirth.
I remember how many questions and doubts I had, how I wanted to share with someone. Although we now have many forums to help, communities, and just information on the Internet, books, magazines, still this was not enough for me. Sometimes it was possible to drown in all this variety of information without finding an answer to your question. Therefore, I would like to share with you today some useful information that helped me in due time.

Pregnancy at the height of summer
Pregnancy is a very important and crucial stage in the life of every woman, especially if this is the first pregnancy. It seemed to me that you just need to beware of cold, sun, water, and so on. My pregnancy went on all summer. Beach, sun and water.
I really wanted to lie on the beach, sunbathe and swim, but I refused to myself in all of this until I talked to an excellent doctor who later gave birth to me. This wonderful woman dispelled my delusions, there was good news: it turned out that swimming for pregnant women is useful, but you need to be prudent and avoid the sun. You can sit in the shade or arrange a siesta.
Of course, my husband and I did not go to the public beach, because I was not comfortable among people with a tum. But then, the grassy coast with birch trees for me has become a real resort.
Pregnancy is not arrest
Throughout the pregnancy I was very hard. I had to give up a lot. My husband and I stopped going to visit, to restaurants, and just stopped to go on walks in the park. And only now I realized that I had lost such a huge amount of free time in order to have a good rest before the appearance of the baby.
I closed myself and my husband within four walls, and I suffered from it myself. I looked at my girlfriends and envied them, instead of going with them to a cafe or a square. It seemed to me that I no longer fit into their company. This I now understand that it was the delirium of a crazy pregnant woman.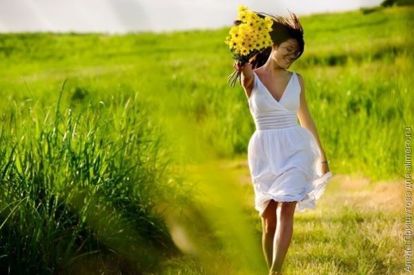 Music is the best antidepressant
The emotional state of the future mother is unpredictable. It seems that everything is going well, a baby will soon be born, but it's not calm in the soul, and it comes to the throat. All this and my strange behavior is explained by hormonal changes that can be calmed by music.
Everyone knows that listening to music in the tummy of a mommy is useful for a baby. But the fact that you can listen to your favorite tunes to combat increased anxiety, I already learned closer to childbirth. To raise the mood, you can arrange a small sessions of acoustic therapy.
It helped me well, I calmed down once or twice. In the evenings I walked, listening to my favorite songs and melodies in the player. It was very pitiful that my friend told me about it late, when I almost lived all the pregnancy in fear and despair, that my life had become boring.
Expectant mothers need nothing to worry about. The little baby still feels and worries with her in the womb. Therefore, pregnancy should take place in peace and joy.