I can hardly surprise anyone if I say that with the onset of pregnancy, my perception of the world around me has changed a lot. Surely, such changes occur in most expectant mothers. In particular, I began to treat drugs with great distrust.
Medications and pregnancy
In everyday life, having got sick, I always relied on doctors. They examined me, wrote prescriptions. And I went with them to the pharmacy, paid for purchases and responsibly took the purchased drugs in that quantity and as often as it was prescribed.
After confirming my pregnancy, everything changed. At one point, I became incredulous and cautious, afraid to harm my child. It was as if the lever in charge had shifted sharply in my head.
I understood that I was responsible for the health of the baby. Immediately I remembered all the cases of negligence of doctors (which were often mentioned on TV, in newspapers and on the Internet), which resulted in miscarriage, premature birth, birth defects in children.
Then I began to actively study information about medicines that can be drunk in my position, as well as about those that are not allowed.
Unfortunately, completely to do without drugs during pregnancy turned out to be almost impossible. For the full development of the fetus required a sufficient amount of vitamins and minerals, which could not be replenished only with the help of proper nutrition.
However, I thoroughly checked each appointment: I carefully read the instructions for use and reviews. If the drug caused at least the slightest doubt, I learned the opinions of familiar pharmacists and physicians.
As a result, for the entire time of my pregnancy I took the following medications: multivitamins (Elevit, Omegamam), folic acid, Jodomarin, Curantil (a drug to improve blood circulation), Ferro-Folgamma (iron-containing drug) and valerian extract in tablets.
I clearly understood that taking medicine creates a risk for the unborn child. Therefore, from the very beginning of the pregnancy, I wrote for myself a list of drugs, from which I should refrain from taking.
Separate a very long list of printed names of herbs that can adversely affect the course of pregnancy and fetal development. Their number exceeded one hundred, than I was very surprised.
On the Internet, I often met recommendations for pregnant women, saying that before using the drug, you should consult with your doctor. It is a pity, but in most cases, this is not enough.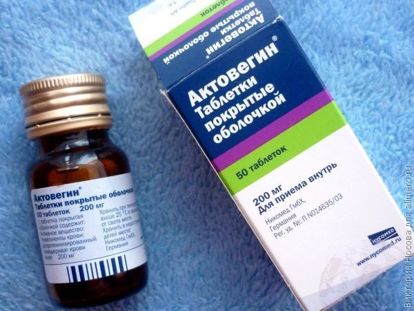 I will never forget one of the many visits to the doctor watching me. Then I brought her the result of ultrasound, which indicated that I have a tendency to lack of water. Before the birth then there was about a month. The doctor immediately wrote me a prescription, in which Actovegin was present and some antibiotic (I don't remember his name).
After that, she accidentally began to tell the nurse that earlier in her practice there was already a similar case. The appointments were identical, and the woman calmly informed the child. But he was born not quite healthy, he was constantly disturbed by abdominal pain.
This is not surprising, because these drugs kill the entire microflora of the child. We can say that it is simply born without immunity. Therefore, it screams constantly … – this phrase of the doctor has remained forever in my memory. I was terrified.
I remember asking her then why she wrote it out to me, because I don't have enough water, but only a tendency for it. In addition, childbirth is already on the nose. She replied that she simply did not want to take responsibility.
Naturally, I did not accept the designated funds. A month later, I had a healthy, full-term baby. And most importantly, with good immunity. In the maternity hospital, he was the quietest baby in the ward: he woke up to eat, and fell asleep again.
I do not urge anyone to ignore the appointment of doctors. But I myself am guided by the principle of trust, but verify. In my opinion, it will never be superfluous to check whether it is really safe for us and the health of our children what doctors prescribe.
And how do you feel about taking medication during pregnancy?