Even before pregnancy, I always thought that I should not stop caring for myself during such a period. I live across the street from the maternity hospital and every day I have the pleasure of watching the flow of pregnant women.
I was surprised and wondered: Is this condition so severe that it is not possible to wash your hair, apply light makeup? Is there no other clothes besides these creepy overalls?
Do most women think that once you are pregnant, then nowhere is a man from you going anywhere and will love forever in any of your form?
But this wonderful time has come to me – in September of 2008, we learned about the upcoming replenishment. Life went on as usual, I continued to work. As usual, she washed her hair every day and went to all-over skirts and dresses.
In December, my stomach grew sharply, I had to buy one single skirt in a store for pregnant women, which is what I was limited to – I didn't get more than one thing in such departments. What for? After all, there are dresses with a high waist or a free cut that can be worn after childbirth.
Every 2 weeks I visited a doctor and noted a strange tendency – the longer the term, the worse most pregnant women look. Of course, there are serious conditions, pathologies, but we communicated with each other a little and many were just lazy about the cause of a neglected appearance.
Variants of answers: I so wanted to sleep a bit longer, I am so beautiful, makeup and hair dye are harmful to the fetus.
Overweight is a separate conversation. Mom's favorite advice: you need to eat for two has long been irrelevant. Girls! Pregnancy is no excuse for absorbing everything around with a clear conscience. Then there will be more excuses: Well, I'm breastfeeding! Well, I am a mother!
And then: give me a magic diet pill !. The main criterion of nutrition is not its volume.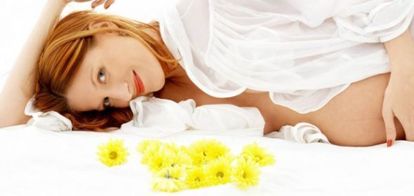 Watch yourself, your appearance and weight always, everywhere and in any condition! Someone is looking for reasons, and someone is looking for opportunities! What is the opportunity? With a clear conscience, take time off from work under the pretext of analysis and devote time to yourself, spend more time outdoors; staying on maternity leave, read, learn a language, do needlework.
In May of 2009, I gave birth to a beautiful daughter and with great pleasure I was discharged from the hospital in mini-shorts of the 36th size.