My pregnancy began suddenly and, taking me by surprise, was utterly stressful for me and my husband. True, fortunately, not all, but only the beginning and some of its moments.
At first, my husband and I were shocked. Moreover, I had the feeling that I was even more than loved. Only with the purchase of the fifth pregnancy test, I was convinced that life had settled inside me. And then I accepted this fact without reservation.
My husband and I began to look for a new apartment for living with the baby. Our removable was angular and on the top floor, we ourselves froze there in winter. Moving with us was marked by increased feelings for each other. But here it was not without excitement.
My sensitive body failed, and the excitement led to the doctor. There we were reassured that everything is fine, but we need to rest more and take care of our expectant mother.
Any excitement affected me with uterine tone. In order to put my thoughts in order and think about how I would be further, I easily agreed to lie down in the local hospital of my Moscow Region town.
Rest and rethinking
It was good there, I could not twitch because of life and be alone with myself, which I began to miss after my husband and I began to live together. By that time, I had become accustomed to living alone, and it was difficult for me to immediately comprehend all the changes in my life that began to occur so rapidly.
After such a kind of rest, I came to my new home with pleasure, accepting new circumstances. Sometimes I traveled to a female consultation center in my native city. Then it seemed to me a necessity.
Attending LCD and family gatherings
What struck me when visiting a doctor leading my pregnancy was the ability to listen and hear the heart of my baby through a stethoscope. For me it was like a miracle. At home, the husband could not listen to the heart of the little daughter, as he did not try.
Back in the LCD, I was weighed, staged fasting days, and kept my notes, which were not very interesting to me. I was more interested in the size of my new clothes, and calculations: will I have enough wardrobe for the rest of my pregnancy or not.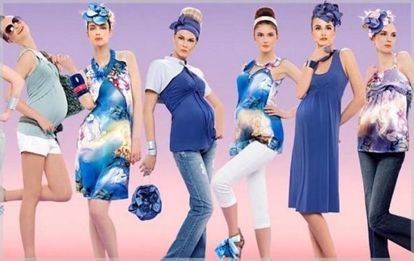 Each visit to the LCD was accompanied by communication with my parents. Since it was hard for me to travel for a couple of hours to my city and was on the road for 3 hours, I stayed with them for the night. Then I remembered the warm family evenings that I had as a child, while I was still living with them.
These were magical evenings in which I drank in the love of my parents and support. It helped me to keep my mental balance more than when I rarely communicated with them live.
I perceived pregnancy as a temporary phenomenon, but I liked the changes in my figure, especially the upper half of my body. Decollete, I began to allow myself to go deeper, and skirts and pants wider.
It's time to do a planned ultrasound, on which we could find out the sex of the unborn child. I was worried about this and asked my husband to come with me. His support for me was very important. My husband agreed and did not go to work that day, but went with me to his hometown.
The morning was vain and, as I did not try to get out early, my husband all the morning at the last moment found something important for me that had to be done at that very moment, from which I began to worry even more.
Approaching the clinic, I voiced my fears to my husband that they do not stand on ceremony in the usual clinic and, if we are late, it turns out that we have lost time in vain. Entering the building, we began to put on shoe covers and take off outerwear.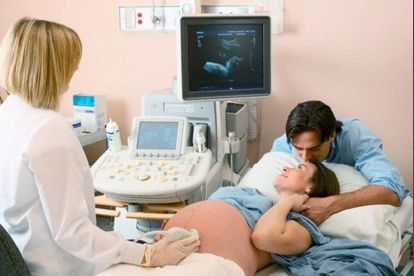 It was a long time to take it to the wardrobe, so I asked my husband to just take off his coat and take it with me. But he said that he still wanted to hand over his clothes. And he told me to go myself.
Then my excitement became even more, for me it was like a tired drowning man said that the shore was near, and suddenly the same person reports that there is another 100 km from the shore. Then I told my husband that if I went in, then with local orders, they might not let him go to the ultrasound. But he was unmoved.
Pregnant hormones, an approaching insult, frustration and a sense of betrayal surged over me. In the mist of tears covering my eyes, I went to the right floor. I walked for a long time on sensations, inside everything seemed to fall and beaten. Having come to the office, I could not go inside, I was even afraid to knock.
I could not understand what to do, because I really wanted to do an ultrasound with my husband. Even now it is difficult for me to understand what I was afraid of, but some kind of fear inside me was definitely sitting, that in this event I needed the support of my husband.
I woke up when I heard the door slam down the stairs. I went to the right room and realized that it was closed there. Tears poured from his eyes. Nothing saved me from a tantrum. It's not like that, it's not at all like that!
I wrote angry sms to my husband and sobbed, because he did not even know the ultrasound cabinet and could not come to me. But I myself did not want to go to him. So it took about 40 minutes, until it dawned on me to call my mother. How great it is that there is a person to whom you call and he will immediately come and help, support, reassure!
Mom sincerely did not understand what was important in going on an ultrasound scan with her husband. But also sincerely regretted and comforted, and I needed it so much! Now, mom, trying on joint pregnancies on ultrasound and childbirth on her pregnancy, shares my point of view a little.
It took another 40 minutes and it was time for me to go to the LCD for a routine inspection. A little cheered up by my mother, but still worried about the act of my husband, I went there, asking my mother to wait for me close.
And there the doctor had a bad temper and a firm intention on someone to disrupt him. After examining the stomach, she noted the tone and, without thinking twice, sent me to save. My opinion that the tone from my recently experienced excitement and will soon pass away had no effect on her.
She began to threaten with a miscarriage, the failure to preserve the pregnancy, and her duty immediately to take me to the hospital. Her tone was cruel and angry.
In my upset feelings I wanted warmth and affection, hoped for reconciliation with my husband at least at home, and then everything collapsed even more deeply down and the fragments in my soul scattered on the concrete cold floor of the doctor's office.
Breaking into tears, I asked her not to put me in the hospital, but only to appoint a sedative or something else for such cases, but at home. Everything was in vain.
Mom, having learned about what happened, behaved like a true lioness, protecting her lion cub. She took me home and put me to bed, brought me sweet and warm tea and talked with me until I felt better again.
Then she said that if I do not want to go to the hospital, it means that I don't need it. The tone at me by that time was almost gone. And my mother went to the head of the clinic with my referral to hospitalization. She came in 1.5 hours. Justice has been restored.
The head of the polyclinic and the LCD were already aware of the problem, sympathized with me and had a conversation with the doctor about how to communicate with patients, especially pregnant. The next day, they asked about my condition on the phone and, upon learning that there was no longer any tone, they offered their apologies.
Only a doctor in the LCD since I changed. This case still responds to me with the pain of the betrayal of the husband and the rudeness of the doctor.
The next day came the weekend and I was happy with my mother. My husband, after making sure that after my visit to the doctor for an ultrasound, I am not going to meet with him, I left for work and was like that.
Over the weekend, he pretended that nothing had happened, and went to see his mother for 30 minutes, as his friends in hospitals do. At the same time he mentioned that he would go to live in a 10-minute walk from me to his parents and was planning to go skiing with his brother at the weekend.
My husband and thoughts did not have to live with me at my mom, because there was no computer here. And I did not think to live without my mother's support, which so saved me in a difficult situation. For her husband it was – not an argument. As he later said that he was not invited. Apparently, they forgot to make bread and salt for his arrival.
The pain about more deteriorating relations again became disturbing, but the thoughts about the future child stopped me. I put protection against vulnerability from my husband and stopped responding to his sms and rare calls. I felt like a little girl again, living with my mother.
And once again enjoyed my childhood! Until I accidentally met my husband's husband in the store. She asked in surprise why we did not decide to live with my husband. I did not know myself why my husband decided so. She was even more surprised. After that, my husband resumed my phone calls.
Little by little we made it up. Although the echoes of the immaturity of the husband and then manifested themselves. But my faults also took place. And especially my stormy temperament, coupled with the hormonal background that changed with pregnancy.
Happiness

When my husband and I returned to our rented apartment, life became much better. We began to attend family courses, they rallied us. We enjoyed a beautiful spring, often organized kebabs for the two of us in a local park, went somewhere to the exhibitions and interesting walks.
In general, the pregnancy was remembered by her husband for a happy conflict-free time in our family life. Truly, there were fewer complications, because at that time my husband did not follow how much and what I did around the house, remembering the recommendations of the doctors to take care of me.