Two years ago, I surfed the Internet in search of an answer to this question. Because what happened. It happened that my husband and I waited and did not wait a few years ago. What ceased to believe and hope. And then they simply accepted for themselves that we would not have a second child.
The year was difficult: my daughter had exams, graduation, entering university. In the head only tutors, exam schedules and passing points. And then the search for housing in the city, where the daughter will learn … And then suddenly – a delay.
She shared her doubts with her husband and heard immediately: So, we will give birth! When the doubts were confirmed, we suddenly felt scared: after all, both were over forty. How will pregnancy proceed? How much time is allowed for us to raise a child? Is it easy?
By the way, my husband and I did not feel old at all: active, athletic and do not complain about health.
I spent a week in deep thought. First of all, I sat down at the Internet and … continued to be tormented by doubts. Depending on what material I stumbled upon, my decisions hesitated: then, after reading dry statistics about the minuses of late pregnancy, I was sure that I had to go for an abortion, then, reassured by stories on the forums that had given birth to moms, decided to give birth.
I read, I decided, but, instinctively, I already wanted to save this little life and I understood that there was nothing to decide here and I wouldn't go for any abortion.
When I went to the reception, I waited with fear that the doctors would dissuade me, scare me with the risk of having a child with chromosomal disorders (by that time I already knew about it) and frighten with complications. But, to my surprise, the doctors supported me in my decision. The risk, of course, is. But any mom has it. Regardless of age and health. Well, maybe a little more, if you believe the statistics.
But if fate gives you a chance to give birth to a child at the age of forty, especially when you want it, you should not lose it.
To sum up everything that I started, then briefly you can say this: the pros are in the life experience of mom and dad, the responsibility of future parents and the material well-being of the family, and the minuses in health. But, for example, I did not notice that I had more problems than twenty-year-old mothers.
I was very afraid that I would spread it, but this did not happen. I did not have any stretch marks, despite the huge belly. I gave birth myself – on time, quickly and easily. Perhaps this is the result of the fact that I approached the matter very responsibly: I kept to a diet, did exercises, tried to walk a lot. And most importantly – I was happy and remember my pregnancy as a happy period in my life.
Of course, there were problems. But they are all solvable. But now, instead of discussing sores with our peers, we are happy to run with our son on the street, choose toys and clothes for him, shove them around the cars, books, balls and constructors, and are happy to see how he grows.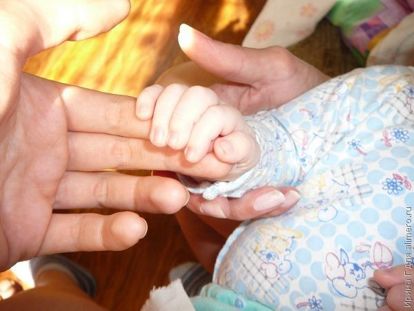 Now, when my son is growing up, my doubts and thoughts seem to me just stupid. I can not believe that I then decided: to live my child or not. I hope my topic will help make a decision for those who are doubting at the moment and will answer the question of those who do not understand: Why give birth at the age of 40?