I remember now that I learned about my pregnancy on April 7, 2012. At that time, I calmly sat at home and enjoyed the carefree months of laziness after the cuts. For myself, then I decided that it was a sin not to take the opportunity to sit at home for three months, while receiving a salary.
Two stripes on the test for determining pregnancy became a shock for me … First, because we planned the child not earlier than in a year. And, secondly, I'm unemployed! The husband, on the contrary, was very happy and reassured me in every way.
Recovering, I began to think about what work I need. Before the cuts, I held a small management position, which I really liked. Then Moscow decided that in the Far East the project did not justify itself and turned it down. I decided to continue my career in this direction.
So, my initial data were as follows: 23 years, higher education in the field of commerce, 1 master's course, general work experience – 4 years, in a management position for half a year. Knowing that they wouldn't take me pregnant, I decided. that I will hide this fact, all the more, according to the law, I am not obliged to report this.
After writing a resume, I began to search. She sent it to all the firms of interest to me and started calling the personnel departments. Every day I went for an interview, sometimes twice. Since I was interested in the company only with a fully official salary, many options did not suit me.
And so, I saw her … It was a job that perfectly suited me. A large federal company, the position of head of a department, a decent salary, everything is all right. But I had too little experience for her. I decided not to give up and take her head. I called the personnel department several times, recalling myself, and, as a result, I was still assigned an interview.
On the appointed day, I came to the head of the Khabarovsk branch for an interview. Everything went well because a couple of days later the Moscow leader called me back and interviewed me on the phone. As a result, on May 14, I went to work.
I worked with full dedication. For 5 months of my work at this place, my department doubled its performance, which is probably why, after learning about my situation, the authorities didn't scold me, but, on the contrary, asked for a quick leave from the decree.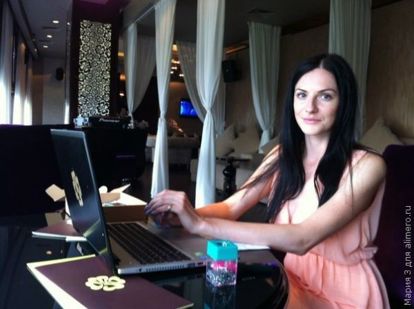 Based on my experience, I can say that pregnancy is not a hindrance in work. If you really want to, you can even find a good job for a pregnant woman or continue to work on an old one. The main thing is to make a good resume, be confident in your abilities and strengths. And it is also important to remember that no one has the right to dismiss a pregnant woman.
And how did your work react to the news about your pregnancy?