As usual, the main number of pregnant female students falls on the 4th year of study. Here I am, in order to keep up with the majority, I started my 4th year in the new status.
At first I wanted to transfer to the correspondence department, but such a plan did not cause approval from my relatives. I did not become stubborn, because many future moms quite successfully combine study and pregnancy. As they say: one does not interfere. However, later this opinion had to be revised.
Does pregnancy hinder learning?

Probably I was just unlucky – I lived at one end of the city, the women's consultation was practically at the other end, and I studied in the center. And, of course, because of the series of endless analyzes, I often had to be late for couples.
Teachers treat such respectful lateness with understanding, but still unpleasant. In addition, it is very difficult to sit for 2 hours in a row.
Especially in the case of severe toxemia and, of course, in the last terms. Toward the 7th month, my memory deteriorated significantly and attention disappeared.
And in general, my thoughts from factor analysis gradually, but irreversibly, turned to diaper jackets.
However, there are positive points. For example, teachers are such burdened students, as a rule, more condescending.
And if nature has awarded you with two incompatible qualities, such as physical culture aversion and excellent health, then pregnancy is very useful. Exemption from classes without additional material investments – the ultimate dream of a negligent student =)
Does studying prevent pregnancy?

Unfortunately, it was for the period of my happy expectation that a complicated coursework on management with a completely impenetrable teacher fell out. I didn't have a computer then, so I had to run home for lunch after 5 pairs, and then back to the computer-internet room.
It was a nightmare. I got home for hours to 7 completely exhausted. What a blessing it was to pull off, finally, the annoying bandage and perch on the bed.
Fatigue was not in vain, two weeks before the exams and one and a half months before the scheduled delivery date, I ended up in the hospital. And then the diagnosis – fetal hypoxia, and an urgent appointment to a caesarean. Fortunately, on this day the daughter decided to be born herself, and the operation was avoided.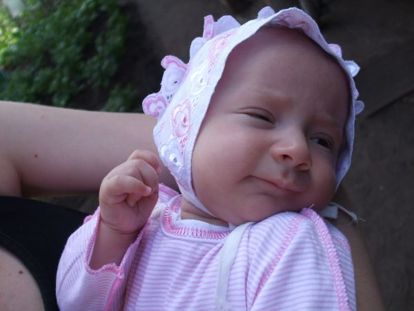 If…

What do you want a pregnant woman? Walking around kids' shops, reading something about children, lying on the sofa and chatting with the stomach, learning how to cook semolina, and at the same time other culinary masterpieces, to sew (knit, embroider) a dowry for the baby.
In general, anything, but do not go to a couple until the last moment. And if you learn something, then lullabies, not formulas of stock indices.
However, not all moms have such a negative experience of combining pregnancy and study. But if I had a second chance, I would definitely be transferred to the correspondence department and would devote all of myself to waiting and preparing for a meeting with the baby.