Being actively traveling, moderately young woman, one of the first questions I asked myself when I heard about the joyful news was a question about the upcoming planned trips. To go or not, to which part of the public to join, to the one that advises to wear oneself as a crystal vase, or to one that does not consider pregnancy to be a disease with the need for a half-bed mode.
After talking with the doctor, I made several conclusions for myself:
– if the course of pregnancy is not overshadowed by any complications, then there are no contraindications to travel;
– you can travel without threat in the second trimester, since in the first there is the danger of termination of pregnancy, and in the third there is a high probability of premature birth, and it is simply rather difficult
– proper study of the route and details of the trip makes it possible not to feel defective in any position.
Trip number 1. Spain. 13-14 weeks.
The charges for the trip resulted in the selection of suitable clothing and the preparation of a first-aid kit, which would have turned out to be less, probably only from an astronaut. No-spa, candles with papaverine and viferon – that's the whole set.
4 flights and about a thousand kilometers on a rented car along the coast I transferred calmly, except that I got tired a little faster when walking around the towns.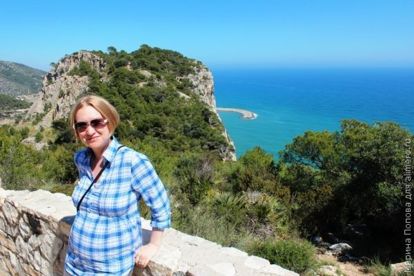 Trip number 2. Italy. 24-27 weeks.
This journey was longer and more dangerous, not only because of the already quite long time, but also because I went to rest alone. Many will regard it as insanity, but I decided not to change the traditions and organized my summer beach holiday the way I did before pregnancy.
Of course, I am not an enemy to myself and my child, so I spent most of the trip in a quiet place, enjoying the sun, the sea and delicious food. By the way, I allowed myself to go out into the sun only in the morning, up to 10 hours, and then I went into the shade or used the services of the talasso center.
Facial and foot treatments are, I tell you, just fine. Together with the excellent climate and excellent food, I made a truly successful holiday. I returned home pleased with myself and the fact that my baby allowed me not to change my lifestyle.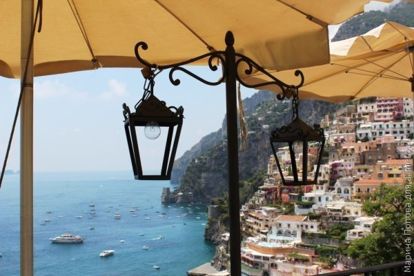 As a result, I want to say that every future mommy decides whether she can afford to go abroad, being at different stages of pregnancy. No one can know this better than you and your doctor, and I have no right to give advice to everyone. But other things being equal, I think that fresh sea air, bright positive impressions and other vacation pleasures should be in the life of a pregnant woman, because the main thing in the life of a future baby is a happy and rested mother.