I continue the evening of memories of a wonderful pregnant time. By the way, for someone this time is sometimes not at all wonderful, because when you become pregnant, the floors do not become chronically clean, and the dishes are self-supporting. And the pregnant woman has to work in the field of the household.
Although one of the future mothers takes the position of a crystal vase, and all 9 months lies resting. I terribly envy them, but I do not know how. However, some classes had to be reduced.
For example, I could not hang out my underwear, while raising my arms I was immediately twisted by an eerie tone. I could not wipe the dust upstairs, and water the flowers standing on the cabinets, because I was terribly afraid to turn up from the stool. I could not bend down much, so often on the floor all sorts of papers and other unnecessary and necessary things were lying.
But I could perfectly wash the floors, and no mops, only on all fours – the loins rested so well, and I even liked it. Up to the hospital washed out.
A friend came to her husband to help drag the wardrobe. They dragged the closet, there was a dusty place after it, I quickly (until the birth of 2 weeks) drove behind a rag and began to wash the place. Turned around and saw the biggest and scared eyes I had ever seen.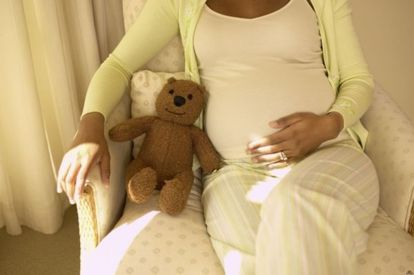 The nesting instinct before childbirth, when a woman begins to frantically wash, rearrange and equip everything, has passed me, although many of my friends started grandiose repairs just before the birth. It is irrational, but you will not go against nature.
But, of course, it is difficult to fully manage the household, more and more help is needed, more and more I want to lie down, it is more and more difficult to walk. Therefore, it is not necessary to force yourself. Well, think about it, mess. Yes, a child will be born, and the mess will be even more, there will be no time.
During pregnancy, the main task of every woman is to carry a healthy baby. And if the doctor says – lie, then you have to lie. No feats, no remorse, health first of all.