Initially, the concept of fitness meant a healthy lifestyle, which included proper nutrition, physical activity, and the rejection of bad habits. Currently, fitness has practically become synonymous with aerobics.
Everyone knows that during pregnancy physical activity and healthy food are useful, and bad habits of many disappear by themselves. Having become not just a woman, but a future mother, you begin to appreciate what nature has given us: both yourself and the new life that has arisen in us.

My fitness hobby


When I got pregnant, I attended classes in one good club. I have always preferred dance programs and by-passed the trainers. But getting pregnant, for some reason I began to strive to work out in the gym, and even fell in love with some of the simulators – those that give cardio load (treadmill, stepper, exercise bikes).
Favorite was the bicycle race, which was held 2 times a week on exercise bikes, as close as possible to real bikes. Under the energetic music, all the rally enthusiasts at the team of the teacher pedaled with the right intensity. It was an interval training.
Then we drove fast, slowly, forward, then back, now standing, now sitting, now leaning alternately in different directions. Pulse sometimes rolls over even in pregnant women.
This occupation gave me cheerfulness, cheerful mood and a positive attitude towards life. It really involved a lot of muscles in my body. As well as when riding a regular bike, legs were actively working – and I love to load my legs.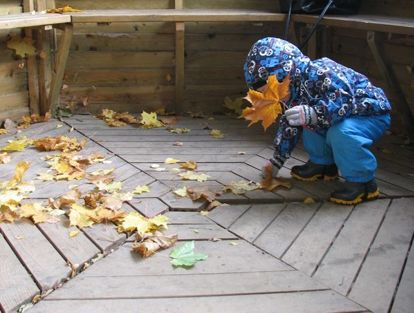 But be that as it may, the life that originated in me – my future son – decided that Mom would have enough of such a zealous exercise and advised him to find another activity in life, more calm.
This manifested itself in the following way: after three months of intensive training, I started to experience minor bleeding, and a week in the hospital made it possible to think about my new program of physical activity.
So do expectant mothers need activity?
Definitely YES.
What kind of physical activity you need to choose pregnant women?
I think any, but without drastic changes from your previous experience. If you have not attended interval and strength training, then you should not make your workouts more difficult now, they should be simplified opposite.
For example, you can start to visit the pool or special classes for pregnant women – they take into account the altered state of the body of the future mother and give a gentle load. And for some, it will be enough just long walks through the park – the chirping of birds and the distant sounds of the city are able to tune in a wave of peace and tranquility.


What did I do next?
1. All pregnancy I tried walk daily, there was even one. I read books sitting on a bench in a square or park under the spring sun. I walked in the afternoon after the dining room – even if it was half an hour, even 10-15 minutes, but I always walked. She preferred to walk on foot rather than go by transport.
2. Continued eat right and, most importantly, moderately (it makes no sense to eat for two, the child's body will take its own from mom's food – the balance of nutrients is important, not its quantity).
3Did not drink a lot of liquid.
4. Tried do not go to smoky rooms (I myself have no bad habits in the form of smoking or addiction to alcohol initially).
5. On short terms attended yoga classes or did special exercises at home.
As a result, my son was born healthy, active and inquisitive. Early began to walk and talk, loves to find out everything around, and he is also a real fidget.
Interesting, Did my active position during pregnancy affect my baby? I think she could. After all, with any activity of the future mother, all the processes in her body go with greater speed, and the baby receives more oxygen.
I think my long and sincere friendship with fitness allowed my pregnancy to go very well, and I rather quickly return to my physical form after giving birth.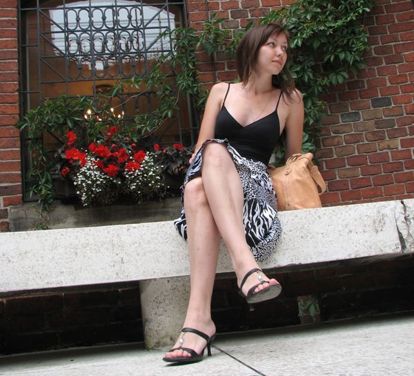 I hope my experience will help you. love fitness in its broadest sense, because during pregnancy a positive attitude and a healthy lifestyle is most important.
Health to you, your already born and future children!
P.S .: What do you think, do physical loads influence how your baby will be: quiet and calm, or restless and active?
How do you feel about fitness during pregnancy?