The sad statistic is that miscarriages occur in one woman in eight. This is if you take only registered cases when the expectant mother knew about her pregnancy and got registered with the antenatal clinic. But many simply did not pay attention to small delays, and miscarriages in the early period were taken for painful menstruation …
Why am I so unhappy?
For me, as for many, miscarriage in the sixth week of pregnancy was severe stress. And so it was not possible to get pregnant for several years, and then there was still such a misfortune … I do not know what provoked all this, nerves or physical exertion (we just moved to a new apartment during this period, so you understand), but we left without a long-awaited baby.
I even had a fear of new attempts to conceive a child. After all, according to all the same statistics, the situation is repeated in every fourth woman, and if it happens 2-3 times, then the probability of a successful completion of pregnancy is reduced to 30-50%.
But still can be
But the doctors calmed down, said that everything is not so bad. The main thing is to correctly diagnose and carry out proper treatment, and I can become a mother.
By the way, there are many reasons for miscarriage. These are chromosomal abnormalities of the fetus, initially non-viable (therefore, the body got rid of it), and immune factors, and cervical insufficiency, uterine malformations, infections, and problems with the thyroid gland, and teratogenic factors.
According to doctors, it is necessary to be examined only after repeated miscarriages (more than three times). And both the woman and her spouse. Since I had a single miscarriage, I didn't do it yet, but I remember what is included in this examination (God forbid, it will never be useful!).
This list includes tests for STIs, pelvic ultrasound, a blood test for hormones, general urine and blood tests (blood for sugar is necessary), a blood clotting test and antibodies, a genetic test, a test for blood biocompatibility.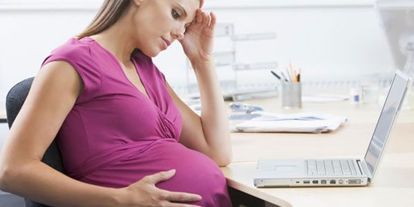 Miscarriage is not a sentence
The desire to have a child overpowers all other instincts in a woman. To avoid a recurrence of the sad situation, I spoke with the doctor, who gave me recommendations regarding the planned pregnancy.
Naturally, it was necessary to give up bad habits (first of all alcohol and smoking), to lead a healthy lifestyle, to be as little nervous as possible, to forget for a while about all sorts of diets and exhausting physical activities, even to reduce the consumption of my favorite coffee.
… And now I look at myself in the mirror – and I do not believe my eyes. It is already the eighth month of my pregnancy, the baby is pushing, spinning in my stomach, asking to go outside. We are waiting for him with great impatience, everything is already ready for him – the room, the bed, and the stroller … And God forbid, in a couple of years we will give birth to a brother or sister, because children are such happiness!