When is it better to have a baby after cesarean section? When to decide on such a responsible step? How to choose the right time without threatening your health? My birth stories.
Great responsibility

Having a baby after cesarean section is a very important moment in life. It is necessary to take into account the age, past tense of previous birth, health.
My first birth was with a cesarean section, so when I came to become the second time to register, I was told that a planned cesarean section was waiting for me.
Elective caesarean section
This cesarean is most often done to women who have already done it or who have any deviations in health: who has a bad heart, problems with vision or something like a woman.
The doctor assigns the date of childbirth, you arrive at the maternity hospital, you are placed in the ward, set a time and you wait patiently for the birth.
Recovery after cesarean section
Recovery is very difficult and painful. I remember this hellish pain, which was unbearable to endure, everything passed as soon as they brought the baby and when they gave injections. Then the pain returned again.
Everything goes differently than after the first cesarean. Everything is much more painful and worse. The belly hangs more than the first time, most women become stout after the second birth, the suture becomes very scary. Fortunately, nature has endowed me with a sports body, and I did not threaten the hanging belly.
The best way to remove the belly, from your experience, is a bandage.
The body is very slowly cleaned and restored after childbirth, especially if repeated cesarean section.
My recovery tips
I recovered very quickly, did not read any books, and since I do not have a mother or grandmother, I did not have to listen to the advice. I invented a recovery to my body myself.
First, you need to charge, I know this is tedious and not new, but it is necessary. I did a couple of exercises: lying on my elbows, raised my legs, went lying on an imaginary bicycle, and often wore the baby in my arms (the main thing is not to overdo it).
Avoid the use of bakery products – this is the main enemy. Consult what vitamins you can drink, it is also important, though, I didn't drink vitamins, I just added banana to the whole meal. If you just go on a diet, restore the body does not work, you only lose weight, and maybe harm the body.
As soon as the seams are tightened, wear a bandage, wear it so that the seams ache a little, but they do not hurt much.
Go to the air more often. Going out into the street, inhale deeply the air, taking a sigh, the belly rises and draws in, so muscles are trained.
Two cesareans. My history
Despite my age, I am 24 years old, I already have a big family.
I would like to start with what all women in an interesting position are afraid of – childbirth. I was also afraid, even very much, because the first time it is always scary, that it was not, but the devil is not so terrible as he is painted.
First birth

It was already very late in the evening, my husband and I were watching boxing, our mutual friend was playing there, when he won, I was so excited that my waters broke.
That was something, before birth another 3 weeks! My husband and I did not know what to grab, nothing was collected, but then we calmed down, called an ambulance, we went to the maternity hospital.
Here we were in for a surprise, i.e. me, my husband was not allowed further entrance to the emergency room. They put me in the usual chair and … forgot. Yes! That is, they just forgot about me, I stayed from 23.45 until 2.05. It was terrible.
When they remembered, the waters had already moved away, there was no disclosure, no contractions, so I got on the operating table.
Thank God, the baby was born healthy, though I did not wait for an apology, but when I tried to accuse them of negligence, they calmly replied: Are you giving birth here alone? Without you there is enough work.
I was surprised at this answer, our city is small, they give birth, maybe 2-3, the girls a week, where they have taken so much work as they could have forgotten, I did not understand. But I decided to quickly forget everything, because next to me was such a nice little bundle of happiness.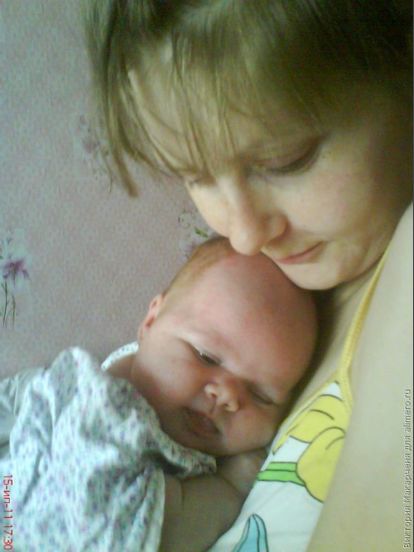 Second cesarean section
My first birth was not planned, although I was not surprised when I saw 2 stripes on the test. And the second time it happened. I just got out of maternity leave, was pregnant again, the child was also not planned, was at a loss, did not know how to act.
After the first birth, only 3 years have passed, and the doctors strongly recommended giving birth not earlier than in 5 years. But I decided that if fate gave me one more such chance, you need to use it, because after the abortion there may not be such a chance.
I decided to give birth. She began to register, they immediately warned that there would be a planned cesarean. I wanted to give birth myself, to see my baby first. Nothing can be done, it is better not to argue with doctors and nature.
At 39 weeks, according to ultrasound calculations, she arrived at the maternity hospital, set up to wait a whole week, suddenly, the midwife came in and just stunned me: The doctor calculated that it was already time to give birth, get ready for tomorrow. BUT! I did not expect. I did not sleep all night, worried.
In the morning they were taken to intensive care.
When I woke up in the ward, I couldn't remember for a long time who I was, where I was and what was going on at all, as it turned out, went too far with anesthesia.
Further we go, worse it becomes. The pain was terrible, there was no strength to bear, the baby was not brought (they said – the girl and everything), brought only for 4 days. The little creature sniffled, all blue, its face stained. I was crying.
From the doctor I learned that during the operation my daughter had her arm sprained. The umbilical cord was very short, the little girl was wrapped around her, if then, in the morning, they had not had the operation, oh, I don't know what would have happened.
And think, whether to thank them, or swear. True, everything turned out well, the handle grew together smoothly, the baby is healthy.
Now we have a big family. I am happy that I finally have my own family.
My story does not teach anything, just give advice to expectant mothers, be strong in spirit, no matter what, this is the most important thing, because such wounds are much harder to heal.