The basic truth is that I always knew to plan the birth of children up to 35 years old. After all, a healthy and young woman is more likely to have a baby without pathologies and is happy to raise him. Even 10 years ago I could argue on this subject, proving the harm and horrors of late pregnancies. But I could not even think that I would have to give birth at almost 37 years old.
Why I did not give birth to the second to 37 years

I gave birth to my first child at the age of 20. Pregnancy and childbirth passed without problems and pathologies. But the first year, and especially the first months, was very difficult. The child was restless and often sick. In a word, until the son grew up, I was focused on his health and did not even dream about the second child. I had some fear of getting pregnant the second time. I held this view for a long time.
Time passed, the son grew up. And somewhere after 32 years, I began to attend more and more often thoughts about the birth of a daughter. More than once the husband expressed his desire to have a second child. At first I perceived these conversations with a joke, but over time I began to think.
I read a lot on this topic and decided to go to a gynecologist for a consultation. On the recommendation of the gynecologist, I did an ultrasound to find out about my health. Also, on the advice of my doctor, I drank folic acid for several months. It is essential in the body of a woman in the first months of pregnancy.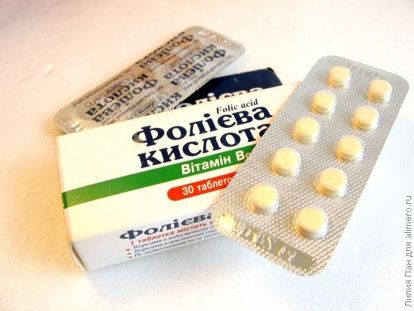 My fear of a second pregnancy gave way to some sort of determination. Although there were vague feelings and uncertainty inside, they went into the background.
9 months of hopes and experiences

The first months of pregnancy were very difficult. Frequent pains, constant toxicosis haunted me for almost 6 months. But in general, I felt fine, there were no pathologies. I had to work up to 8 months of pregnancy. After returning home from work, I almost always lay there because I felt tired and toxic.
My pregnancy at 20 was completely different. At that time, toxicosis tormented me for just a week, and I felt fine all the 9 months.
I will not hide, I was very worried about the health of the child. I tried to remove all ill effects. I decided to stop eating everything harmful and unhealthy: products with preservatives and dyes, coffee, black tea, sweets, spirits and the like. And she ate only healthy foods, for example, cottage cheese, fruits, vegetables, high-quality meat, and sea fish.
I was very worried about how the delivery would take place. After all, childbirth is always a risk for a woman regardless of age, but if you are over 35, then the risk increases several times. My husband and I chose a maternity hospital in advance and agreed with an experienced doctor to take delivery of my baby. Thank God, everything went quickly and well.
I am very happy that I have a little daughter! Looking back, I do not understand why I did not decide on my second child earlier.
I have a friend with whom we gave birth to our first children on the same day and in the same ward. She gave birth to her second child at forty. Her case was very hard. The presence in the uterus of a growing benign tumor threatened the health of the fetus. By birth, the weight of the child and the tumor was the same. Fortunately, everything was resolved without consequences for the child. She now has a healthy 5-year-old girl.
In my article, I do not agitate for late pregnancy. My story is a story about how my dream came true to have a daughter.