I gave birth to my first child after 30 years. It was a deliberate step, and I absolutely do not regret that I have not done this before. Yes, and my husband, as they say, late children. Therefore, all close enough calmly reacted to our decision to give birth rather late. Of course, the grandmother sometimes tormented by the question – well, when, but it absolutely did not bother.
You know, of course, in pregnancy after 30 there are both pluses and minuses. But personally, I was confident in myself, and that our baby must be born the most beautiful, intelligent and healthy. And so it happened!
Benefits of pregnancy after 30
The main plus for me was that my husband and I had a fairly stable financial situation by this time. At 20, and even 25 years old, we were just starting to live, and we had nothing at all. By 30 we had a flat, a summer house and a car. Immediately make a reservation: we are not oligarchs, we are simple specialists in our fields of activity. We just wanted it.
Many will probably say that this is not important, but I wanted my daughter to not need anything. And I didn't really like to worry that I couldn't allow to buy something for my sweet baby.
Again about material stability. I could afford to be registered in a private clinic. Therefore, my doctor was always in touch, I did not sit in lines – in general, I did not strain at all. I have always been glad, we kindly communicated with me, and I could contact for any reason.
At work, I also proved myself quite well and, going on maternity leave, I was sure that I would be very much expected. And this is great! And yet – a pleasant feeling of stability, again!
Well, personally, of course, I became more responsible, economical and adult. And this is also important.
And during our life without babies, my husband and I lived well for ourselves. We traveled a lot, walked, rested. In general, had a great time. Therefore, I can not say that I missed something in life. But all the same, by a certain moment everything had already become annoying and the children really wanted to. I just turned 30!
Cons of pregnancy after 30
Personally, I did not find for myself a single minus of the first birth after 30. Of course, the doctors at first frightened me that we could not conceive for a long time. You will not believe, we did it the first time.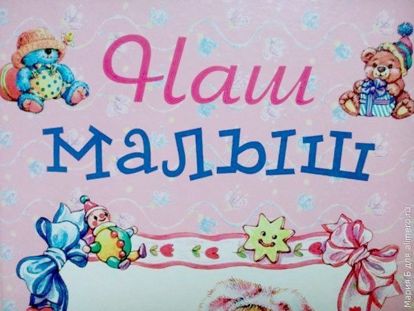 I was also told that pregnancy would be quite difficult. And again – everything was fine with us, there was no toxicosis at all. There were, of course, small nuances, but they were not scary.
And the doctors talked about possible deviations in the baby. But all my screenings were perfect. And I was just sure that everything would be fine!
When day X was approaching, they frightened me in the hospital with cesarean. Well, here we coped with my daughter independently, were born even without breaks.
The only thing that touched me once for the whole pregnancy is what I give birth to so late, this is when I was recorded on my card at the hospital that I was aging. And in general, they were surprised for some reason, that until this time I was not barren, but simply did not want children. Well, that's nothing.
Girls, in fact, no matter how old you are – 20 or 30. If you want a child, if you are ready for this – dare. And also, be sure to believe that everything will be just fine with you and you will have the best baby in the world! Despite the age, despite the financial situation! After all, this is the second time!
And how many years, dear moms, did you give birth to your first baby?