I never drew attention to this concept, because I never in my life suffered from depression in principle, and certainly did not think that she would catch me right after my baby was born. As it turned out, this state is not an easy one in life, and it is extremely difficult to cope with it yourself. I will focus on the word myself, as I had to overcome everything myself, without the help of my husband, girlfriends and parents.

How was depression manifested?
Childbirth – a huge stress for the body, and not only physical, but also moral. The birth of my son was very difficult for me, the process lasted 12 hours, and the child was large. By the way, my mom attended the birth, thank her very much for your support.
The first signs of postpartum depression appeared in the maternity hospital when, going to the window and seeing a bunch of loved ones meeting my mother on discharge, I burst into tears and could not stop. I must say, for me it is not typical, and I could not understand the reason for my tears.
I wanted to return home soon, as there were four of us in the ward, the children alternately shouted and did not let each other sleep, in addition there was a heat outside (midsummer), and it was stuffy in the ward. I thought I would go back home, my mood will rise and my condition will improve, but it was not there. It was unusual for me to get up early with the baby, I did not get enough sleep, and the mood was horrible, I expressed everything on my husband.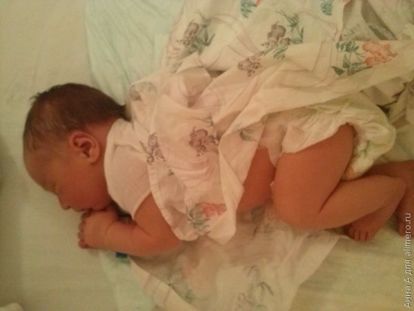 My son was restless, all day I shook him in my arms. The husband worked, so there was no help, if only in the evening, when he came, and she was insignificant. My mother rarely came, although there was an opportunity to visit more often, it so offended me (and again tears). I thought that all the daughters of the mother should help at least a month after the birth of the child. Now I think: how did I get this?
I sat on a strict diet, ate only chicken soup with potatoes and crackers with tea, and in fact a week ago I ate everything – again, stress. The body has not yet recovered, it was hard to walk, everything hurt, there was no strength. I went out onto the balcony with a child in my arms, looked at how wonderful the weather was, how people carelessly walk and do what they want, and I go out at home.
Further we go, worse it becomes
Even though I lost weight quickly from such a lifestyle, my stretched skin oppressed me and even deeper depressed me. By the three months my little ones, my scary hair began to be scary. When washing my head, it seemed that there would be nothing left, but after some time it passed.
My husband strongly complained about my behavior, there were frequent serious quarrels. In general, no one supported or understood me, only condemned. I wanted to shut myself up and not communicate with anyone.
Although I knew perfectly well that I was behaving terribly, I could not do anything with myself. If I tried to cover up my state with a smile and through the strength of pretending that everything is beautiful, it would only be worse. Probably, everything would have ended at least with a breakdown, maximum with a mental hospital.
What are the causes and how to deal with depression?
I have listed enough reasons to reach this state. Each new stress superimposed on the other, forming a huge lump. This com pressed on me for four months. I realized that everything was over, having noticed changes in my behavior for the better.
You can overcome depression in the first place with the help of an understanding husband. You should also spend more time on yourself: go for a massage, procedure, tidy yourself up in a beauty salon, etc., again, if you have someone to sit with your child. Frequently walk, breathe fresh air, it is very energizing. And chase bad thoughts out of your head, find positive aspects in everything!
Have you encountered postpartum depression?