The happiest moment for every woman is to hold your newborn baby in your arms. Overwhelms the feeling of happiness and pride: for yourself and your baby. However, you soon realize that the figure has changed somewhat and it is time to think about the postpartum bandage.
Why do we need a postpartum bandage?
Of course, in the first place there is always the question of health and, when acquiring a bandage, you need to know what it is for.
In principle, it is not necessary to wear a bandage, but if you want your abdominal muscles to tighten as quickly as possible, even more stretch marks do not form and the uterus is contracting faster, then getting a bandage makes sense.
Also, the bandage can be applied after cesarean section: it will help fix the stitches.
The use of a bandage will help reduce back pain, which so often annoys women after childbirth!
However, there are still some contraindications: you can not wear a bandage for some types of sutures after cesarean, or if there are problems with the kidneys. In any case, it will not be superfluous to consult a doctor about wearing a bandage.
What are postpartum bandages?
Postnatal bandages, there are quite a lot, you can easily find the right one. I, for example, enjoyed the universal: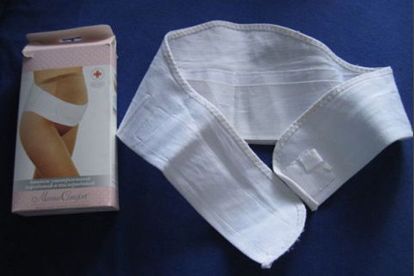 It could be worn during pregnancy, and then, turning the other side, and after childbirth.
I immediately took him to the hospital and as soon as I recovered after giving birth and was able to get up, and it happened about an hour later, I immediately took advantage of it. The doctor, who came later on the round, praised me very much and said that I was well prepared.
There are also postpartum bandages in the form of shorts or shorts-corsets: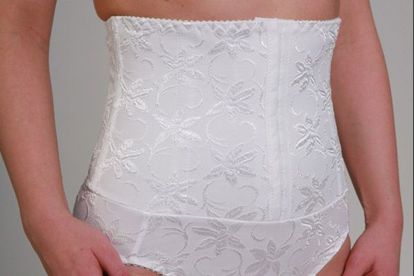 Such bandages, of course, will be even better to tighten the muscles and help the body to get a beautiful silhouette.
An excellent option would be to use a bandage-grace. Such a bandage will make the figure slim and taut, as far as possible after childbirth.
However, for a short time I used my universal bandage. Once at home, I immediately began to wear my belt: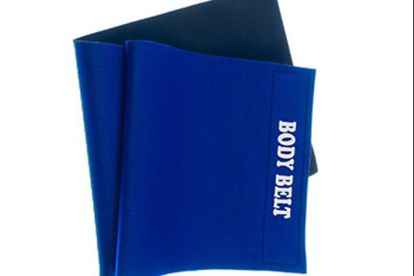 I use it during fitness and after childbirth, it helped me a lot: I got into good shape fast enough!
In addition, I was tormented by terrible back pain after childbirth and the belt helped me get rid of them. I wear it now, if I feel some discomfort in the back.
But they should not be used if there is any irritation on the skin or after cesarean section: it creates the effect of heat and this can damage the healing of the stitches.
Any woman wants to get in shape as soon as possible after childbirth and the long 9 months of pregnancy! I want as soon as possible to feel light and slim and wear beautiful to pregnant clothes!
I believe that the bandage will undoubtedly be able to help in achieving this goal, and soon you will be pleasantly surprised by a slim and beautiful figure!