If during the first pregnancy I didn't even think about any planning, everything went by itself according to the prosaic registry-office registry – marriage-pregnancy, then I tried to approach the planning of my second child with all due care. The reason for this was the experience of a rather severe first pregnancy complicated by pyelonephritis, anemia and other troubles.
Where to begin?

When a few years later we started thinking about the second child, I didn't go to the pregnancy planning specialists, but having decided to trust my intuition, I began to be examined for existing chronic diseases.
And since I had a history of kidney problems, I went straight to the nephrologist. The doctor ordered a full examination, including tests, ultrasound, issued a conclusion that the disease is in remission. Gave some recommendations for the upcoming pregnancy.
Then followed the treatment of existing diseases. I was disturbed by the ENT organs, which led me straight to Ear-Throat-Nose. The doctor found the problem, treated and performed with the wishes of all the best.
I also visited the dentist in order to cure my teeth painlessly, as I believe that extra painkillers are not good for pregnant women.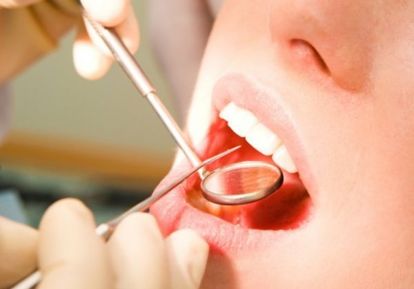 Rest is welcome!

Nothing more disturbed me much, and in my mind it was possible to get down to business. I did not struggle with the desire I had to rest. Having bought a complex of multivitamins and folic acid, the whole family went on vacation for new impressions and rest.
Returning from vacation, I was in an interesting position. Our joy knew no bounds.
The pregnancy was easy, there were no problems with the kidneys, no anemia, no hypoxia. I really enjoyed myself and this pregnancy. Childbirth also did not cause any problems.
However, then I realized that such an easy pregnancy, without problems and complications, is rather an accident. Therefore, I would advise those planning to undergo a full examination. It is possible that you simply do not know about any neglect.
Advice on planning a child?

We have a lot of advertising in the city of various consultations for couples planning a child. Today, I think about whether future parents should attend such consultations. Maybe yes. What could I find out there?
Likely that it is necessary to pass tests for all infections, plus tests for antibodies to such viruses as: herpes, cytomegalovirus, toxoplasmosis, rubella. Maybe somewhere testing for these antibodies is mandatory for pregnant women, we do not.
Maybe I would have learned about the need to make some vaccinations, for example, from rubella, hepatitis B. However, as I now know, a certain time should pass between vaccination and the onset of pregnancy depending on the type of vaccination
The question of the need for these consultations, everyone decides on their own. However, it is not a secret for any woman that a couple planning a child should give up bad habits, and the expectant mother should be relatively healthy!