Well-groomed hair is a worthy decoration of any modern girl. World trends are such that femininity rules fashion now. For me personally, one of the main attributes of femininity is long, well-groomed hair.
It's no secret that such a beautiful state, as pregnancy carries with it a significant burden on the female body. In order for the baby to grow and fully develop, the female body throws to the aid of all its strength, reserves and resources.
Virtually any mother experienced problems caused by pregnancy and childbirth. These are pigment spots, problems with teeth, nails become brittle, hair starts to climb with terrible force.
Negative consequences for the female body

Many mothers after childbirth with horror find in themselves such a problem as hair loss. To be honest, it gets scary. It's very scary to stay bald. In reality, of course, everything is not so terrible, and this problem can be avoided, or at least, to minimize its consequences.
The main cause of hair loss is hormones. Probably, everyone noticed that during pregnancy the condition of the hair improves, they almost cease to fall out. This is due to the increased production of estrogen, which stimulates cell division at the level of the bulb, increasing its lifespan. Hair almost cease to fall out. And we all, probably, remember the famous phrase – In a day, a person normally gets up to 100 hairs.
And then there was such a significant event, a long-awaited baby appeared and hormones were rebuilt, the bulbs get less nutrition, plus stress, chronic fatigue, lack of sleep, large blood loss after giving birth, breastfeeding, which takes calcium from the female body. All this can lead to severe hair loss.
What to do if the hair after childbirth falls out?

My opinion is that the condition of the hair should be taken care of when everything is fine. That is, during pregnancy.
The most important thing is proper nutrition. You must eat a lot of protein, dairy products. I also took calcium supplements throughout pregnancy and lactation (but this is only after consulting with my personal doctor).
It is advisable to use light hair dye, refuse to bleach, permed hair, as this is a huge stress for them.
It is important to choose the right hair care. I still took it as a rule for me once a week to make a mask for hair growth. They are different: mustard, with red pepper, etc. But I used these two. The most proven and effective.
A friend of mine advised me to rub nicotinic acid in the roots, which is sold in pharmacies, in ampoules, and it really helps a lot.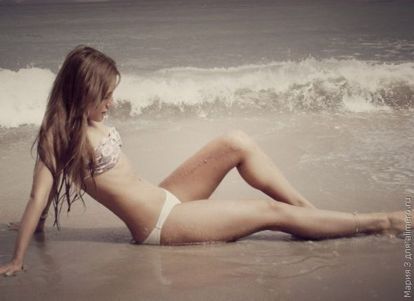 Fulfilling all these not tricky rules, I was able to keep my long hair with almost no loss, which is what I advise you!