When I was pregnant, I was very afraid of the birth itself. The first time to be pregnant is a miracle, because you really do not understand what is happening to you and what remains to be experienced. I confess honestly, I was afraid to give birth incredibly and the first and second time.
The main event in the life of every woman is not pregnancy, but childbirth, the appearance of the long-awaited and beloved baby. And both times I wanted that on such an important day for our family with me was my beloved person, my second half. In addition, in the conception of the child, he took the main role, so he endured all my tribal tantrums!
Preparing for childbirth
I will say right away: we did not attend courses for expectant mothers, did not attend the room for successful breastfeeding. Maybe I was wrong, but I was too lazy and uncomfortable to ride across the city in order to get into this hated female consultation on the outskirts of the city. It is enough that I appeared there once a week during a visit to my local doctor.
I prepared myself morally, at home. The network communicated with the same future or already held moms. Gained knowledge from books. And then she wound herself and worried. From here, I concluded that the less you know, the better! Sleep better and not worry about yourself or your child!
How did I prepare for the birth? She collected a dowry for the crumbs, things for herself in the maternity hospital and morally prepared for the long-awaited meeting. The fact that my husband will accompany me to the maternity hospital and will be present at birth is not discussed! I am an adult girl, but I am still a coward and alarmist! In addition, I very often fainted, and my husband was worried about me, because we immediately decided that we would give birth together!
But before this was not!
Didn't your mothers tell you that everything was strict before at the maternity hospitals? And what about the husbands, if they could only look out of the window through the window! There could be no joint birth at that time! Unless, of course, the husband is not the head physician or not the head of the department. Which is also unlikely …
Now, and you can give birth together and the baby is not taken anywhere (in a separate ward for newborns). Immediately after birth, the baby turns out to be with mom (or dad) on the tummy and then stays with the mother in the ward. Otherwise I would have gone mad from separation!
And when I realized that it was time for us to give birth, I told my husband: Call an ambulance, the waters are gone! And he told me: And you can't wait until morning, now it's only 2 am! Maybe I can wait, but the child is unlikely! They called an ambulance and set off together. We paid for the flasher so that all residents of the microdistrict know that we are not going for a walk in the middle of the night, but to give birth!
What do you tell interesting? Childbirth is not as painful as labor. I was ready to climb the ceiling! My husband saw it all perfectly, followed me on his heels, which annoyed me greatly! In between fights we could talk to him, he encouraged me, gave me a massage, gave me water.
It is worth noting that there was no one around! No doctor, no nurses, no midwives! The midwife came only 1 time at 2 o'clock, I was outraged, and I decided that I would give birth myself! And the fights lasted all night …
In the morning I decided to fix the makeup. And the midwife didn't come in time, looked at me inquiringly, saying that I'm doing this. And I say: I must be beautiful! Husband was shocked. He understood that I was going crazy. I was bored, I examined the whole ward, all the medicines in her, blew out gloves and smashed them. So I got the attention of the doctor (he came running to the sound) and we finally started giving birth!
Well, that husband was there! He understood how much it hurt me, because I had bitten his whole hand. I'll tell you, his presence helped me a lot. We were not bored (considering that there was no one around), and I was pleased that my own person was with me. The appearance of the baby (and the baby, we both gave birth together) made him very happy, he shone with happiness and pride.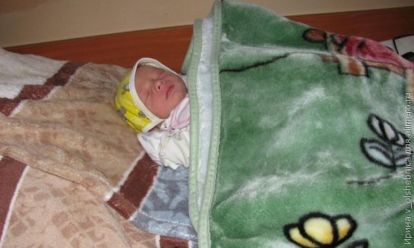 You know, I am glad that at such moments my husband was with me. From the first minutes of life, our dad felt pride and responsibility for a small family member, overcame fear and awkwardness (and that was also), and realized what happiness and love for a child are!
How did you give birth? Husbands were present at birth or supported you morally at a distance?