The first birth for each woman is something very exciting, unidentified and frightening. Many people prefer to observe the first pregnancy and give birth for a safety net. Under the guidance of your doctor, giving birth is quieter and not so scary. Additional support for both the first and subsequent births is the presence of the husband or mother during the process itself.
How we organized a partnership birth with mom
If we talk about partnership births, most expectant mothers take husbands with them, rather than mothers. For me personally, the presence of my second half at such a moment is unacceptable and inconceivable, well, I don't understand it and don't understand, there's nothing for men to do in the labor hall. This trend came to us from America, and I am not very approving of their ideas.
Although my mother is not an obstetrician-gynecologist, but a pediatrician, but still she was able to negotiate with the head doctor of the maternity hospital about her presence at birth, and for free. I was in seventh heaven. I was very worried about how things would go, since I passed over one week and the fruit was big.
How was the birth process
At 2 o'clock in the morning light contractions began, I called my mother, she immediately took a taxi and went to the maternity hospital. I called an ambulance and waited for them for half an hour. In the waiting room, we changed our clothes, looked at me, said that I only had a face for dinner, and sent me to the common prenatal ward.
The contractions were already strong, I was forced to walk, but it was terribly painful. Then the nurse transferred us to a separate patrimonial chamber with the conveniences provided for paymen. I heard that every half hour there were more and more new mothers who shot back in 10 minutes, and I was still lying and tormented.
For all the waiting time, a bunch of doctors changed, respectively, they examined me five times. It was already unbearably painful, my mother supported me, soothed me. Then I could not stand it and asked for anesthesia for contractions, they gave me a breath of some gas, at the same time putting a stimulant drip. Gas helped at first, then the pain became nightmarish and continuous, and I took off the mask.
Two doctors took my birth, at first one came and said – do this, and then another followed and spoke differently. All this time, my mother held my hand and tried in every possible way to help morally. Finally, a son was born at 14-40, and his mother was the first person to take him in his arms.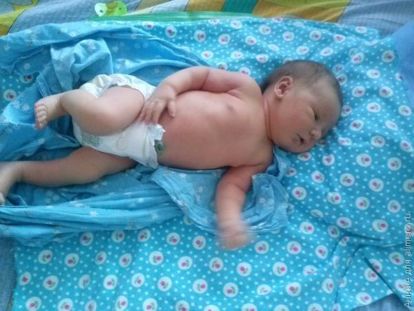 I was not myself, so I did not feel any emotions. Later, she came back to life and pressed her crumbs to her. We were told to lie in this room for another 2 hours, after which we were transferred to a regular one. Mom was as tired as I was, because, like me, I did not close my eyes. In addition to the support provided, her presence influenced the attitude of the staff towards me. I am very grateful to her.
My mother and I have very close relations, every day we communicate on any topics, support each other in everything and very rarely quarrel. But in some families it happens that this relationship is very weak, so someone prefers to see her husband in childbirth than his mother. Everyone has different situations, I described mine and, of course, did not regret that I took my mother with me.