It is not a secret for anyone that a pregnant woman becomes more emotional and less mentally resistant to the events of the surrounding reality. The first pregnancy I somehow escaped this unbalanced state, but the second pregnancy ruined more than one thousand of my nerve cells.
After seeking help from a doctor in the antenatal clinic, I was prescribed such drugs as chamomile tea, panangin, valerian extract, a complex of vitamins, glycine, watching cartoons and reading fairy tales.
Manifestations of nervous tension


However, nothing helped. Somewhere in the middle of the second trimester, I realized that I was on the verge of a nervous breakdown. I locked myself up from my six month old daughter in the bathroom, so as not to inflict physical injuries on her, was afraid to stay at home alone, went on maternity leave before the due date.
Crown number of my tantrums were night walks in the yard. Naturally, the husband wandered around. More than once, an ambulance crew was called directly to the park bench. The eldest daughter had to be sent to the village to her grandmother. About sex in this period of my life there could be no question.
And its consequences


And soon the husband began to come home later, in order not to see my wild look, not to listen to my heart-rending stories, not to wander through the park-forest zones at night. And my mind began to get confused and hurt the lower abdomen. Why did you get pregnant? I thought.
The right way to cure


After the next reception to the gynecologist, I went to the shop of man-made things. And right sick cross-stitch. Now it became easier. I sat in the evenings, embroidered. And her husband was increasingly not at home after midnight.
Somehow I sat down at the table and began to write on paper separate phrases-questions that were in my head. She herself did not notice how she told the paper all her fears and worries. Then I began to do this after each day I lived.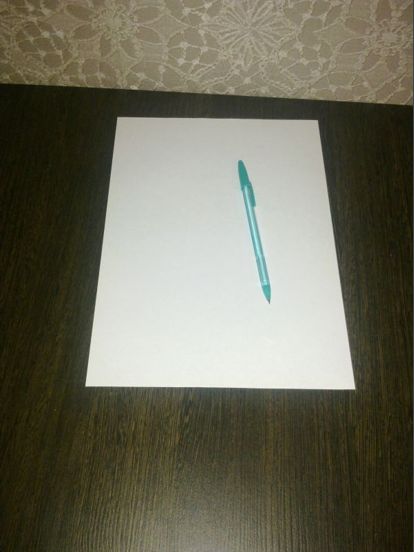 Honestly I can say, really helps. If your soul is not easy, every call scares you with its obscurity, if you startle from knocking behind the wall, you can not watch TV, listen to loud music, more and more often get annoyed than you smile – take a pen, paper and sit down to write.
Write everything that concerns you, but only in an affirmative form. For example: I am fine, my husband loves me, I give birth to a healthy baby, I have no problems, I am the best mom.
The last two months of my pregnancy, I again began to live a normal life. My husband did not run away from home, spent all his free time with me, but I didn't get him questions: do you love me ?, I am fat ?, I am terrible? About this I have already told the "snow-white girlfriend."
Valerianka stopped drinking, they say blood is diluted from her, she also abandoned her vitamins, gave Panangin to her mother for prevention. "I am healthy both in body and soul!"
My youngest daughter today is eight months old, and I still talk to paper every evening. More recently, I learned that this method of auto-suggestion has long been known in psychiatric medicine and is used in identifying and eliminating fears and mental disorders.