Waiting for the birth of her baby, a woman experiences a lot of positive emotions, and sometimes disturbing anxiety, and takes herself in pleasant trouble. One of these cute concerns is to come up with a name for a new family member.
How we chose the name for the daughter
I'm quite anxious about choosing a name. In the first pregnancy, I began to think about this topic almost from the first days. I was also urged to this by the fact that a friend who gave birth a couple of years before advised me: I must give the name right away as the child saw the light! And I was preparing.
My husband and I, until the birth of our daughter, did not know for sure whether it would be a boy or a girl. On the ultrasound, the doctor hesitantly said that, most likely, a girl. Therefore, we discussed the options for both male and female names.
We agreed that if a girl is born, I call, and if a boy is a husband. But still, we had previously agreed with each other our options, so that there would be no further disputes over surprises. For example, the husband categorically rejected Miroslav, Ulyan and a couple of names that I liked.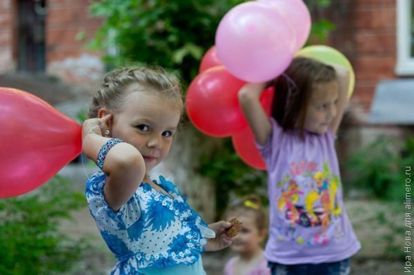 Eugenia was among those who were approved, and as soon as she first shouted, and the nurse asked me what we call, I immediately said prepared. Although on discharge in the documents the name was still not there, only the floor and my last name.
Names fashion


I am skeptical about fashion names. Because of her, three Nastya, four Dashi, two Cyril and Nikita can be met at the same time in the playground. For example, I really liked both Anastasia and Sophia, but for myself I firmly decided that I wouldn't call my daughter that way. As the baron said in the film That Munchhausen: In Germany, having the name Muller is like not having any.
I remember when I was in school, there were three Natasha and three Lena in my class. I had only one namesake, but at the same time I was often annoyed that when I mentioned my name I had to respond, but it turns out that I need another Ira.
Recently, a husband and a daughter returned from a walk, and he said: Imagine, Timofey, Arseny, Matvey and Fyodor were walking on the landing at the same time !. Now these names are in fashion to replace Nikita, Maxim, Danilo and Kirill. Ten years ago, both Timofey and Fyodor seemed to me a few … strange names. And now they sound quite familiar. The fashion for forgotten names returns us also Zakharov, Glebov, Nazarov.
What are the rules for choosing a name I brought for myself
Well, as you already understood, first of all, in this issue, I try to break the trends and pay attention to not very common options.
On the other hand, it seems to me that the name should not sound too strange. Yesterday my daughter told me that she had informed the new girlfriends that she was familiar with the boy Seraphim. In children, it caused laughter. Imagine what Seraphim is like when he calls himself when he meets?
Finally, I, like everyone, have some personal prejudices against certain names. For example, Innokenty is like nothing, but Kesh is short for that, which has long been clearly associated with the parrot nickname. Because of this, I have doubts about Vasily – that was the name of my grandfather, but Vasya is often called cats for diminutives …
And now I'm waiting for the boy. And even though this time it was the spouse's turn to give a name, he conceded to his daughter. She has already prepared – Vladimir, in honor of our close friend, with whom she easily found a common language, despite the difference in 30 years. We generally endorsed: it seems, the usual name and at the same time not very popular now.
And how did you choose the names for the children? Have to argue about this?