Today I would like to consider the most common myths associated with an interesting situation. Oh, and our grandmothers and great-grandmothers were dreamers.
What is the first, the second pregnancy, no prejudice, I did not believe and do not intend to. Did what the soul ordered. Of course, within reason. Let's talk about it?
You can not knit and embroider
I admit honestly, I don't even know what I would do during my first pregnancy, if I hadn't been knitting. At that time, I learned the knitting needles more or less, but the hook for me was a wonder.
Yes, my mother-in-law tried to dissuade me, saying that the child would get entangled in the umbilical cord and all that. But I did not believe. I do not think that the children who were born with the entanglement of the umbilical cord, all mothers, without exception, knit. No no and one more time no! I personally knit insanely soothes.
Being in a position now, I am happy to knit when I am in mood and time. Before embroidery, I have not yet reached. Everything still does not go with me, my unfinished still life 🙂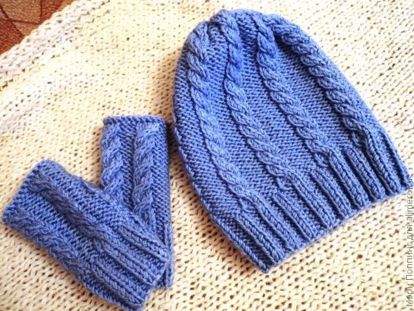 You can not cut your hair, dye your hair and use cosmetics
When I was pregnant with my daughter, honestly, I was afraid to be beautiful. But to get a haircut, it is generally absurd! A woman should be well-groomed in any case. This of course does not mean that if you smell the smell of paint, you should do it. But I wasn't disgusted and I even painted my friend when I was in the first trimester.
By decorative cosmetics, I am just as calm. In addition, in recent years, I do not abuse, as in the days of uni. Therefore, if I want to make up, I am painted safely. If not, I pop into the store without makeup.
Who said that during pregnancy you need to lay a log? There is also gymnastics for pregnant women, and various exercises, and a swimming pool in the end. In addition, walking in the fresh air has not been canceled. And this is still physical activity, albeit not intense.
If, of course, there are contraindications by the doctor, bed rest is necessary. I was so in the first pregnancy. And unfortunately, in the first trimester, the doctor told me to take care of myself, since the ultrasound had a small uterus tone.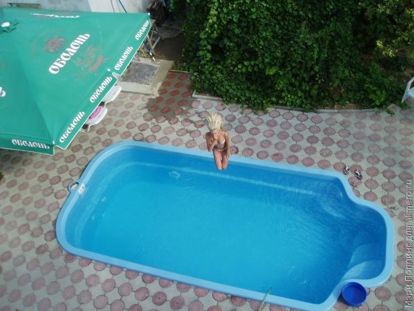 Therefore, boldly aktivnichayte, if there are no contraindications. But everything should be in moderation!
If you do not smear cream for stretch marks, they will definitely appear
Actually, I think this is just another marketing move. In the first pregnancy, I acquired a special cream, expensive for me. I did not have stretch marks. But my other friends had them, although they smeared their stomachs with everything they could.
It seems to me that everything depends on the elasticity of the skin and its condition. Brush, do not smear, if the skin is prone to stretch marks, they will still appear.
You can not buy everything in advance
This is exclusively the prejudices of the parents and the environment. I bought things during pregnancy, and the stroller, and the cot. The birth occurred a little earlier, but this does not mean that if I did not buy anything, everything would have passed without a hitch, without a hitch.

Now I also plan to buy everything I need for the future baby, because I don't want to buy something that I don't like even without me. Maybe someone thinks it's early, but time flies for me very quickly.
Today I shared with you the most common myths about pregnancy. Believe in prejudice and omens or not, it's up to you to decide. I personally do not really believe in it. And I think that if something is destined to be, it will be so. It doesn't matter if you dye your hair or knit it.
Do you believe in omens during pregnancy?