Everyone thinks that a pregnant woman must necessarily feel sick, and that this is not going anywhere. As a rule, women enthusiastically discuss the features of their toxicosis. You know, my toxicosis started exactly the next day, after I learned that I was pregnant. I felt very bad, started to feel sick, I could not tolerate smells and so on.
Myth 1

The first misconception of all women, and not only that toxicosis is an indispensable companion of any pregnancy. I have met girls who did not have it at all or it is very invisible. According to doctors, toxicosis exposes those who are not quite in order gastrointestinal tract. You know, now I just understand that my toxicosis was only in my head. That is, I invented him more in my mind.
When I was on the last week in the hospital on conservation, in the same room with me there was a girl who had a terrible toxicosis. She was constantly nauseous, she fainted, could not eat anything. When I saw all this, I realized that I had a fairy tale, and not a pregnancy.
Myth 2

We constantly see the heroines of films that only after morning sickness learn that they are pregnant. That is, they believe that nausea and vomiting begins from the first days of pregnancy. Somehow all this is doubtful. This is all very individual. Very rarely, when toxicosis is manifested to such a degree from the first days.
For example, I generally found out only by the end of the second month. There were no signs, nausea, and even less vomiting. Once I just wondered what might still be pregnant, when I wanted a cold compote and a sandwich with butter. In general, nausea or vomiting can most likely be signs of poisoning, not pregnancy.
Myth 3

For some reason, everyone thinks that pregnant women should feel sick only in the morning. We were at work two pregnant women, me and my girlfriend, the term was the same. We were sick, or seemed to be sick, at different times absolutely every day. And there were holidays when everything was fine and we allowed ourselves to eat something delicious.
Myth 4

Basically believe that the state of toxemia is accompanied only by nausea. This is a big misconception. I could not ride in public transport, I felt stuffy, scary, I could not breathe and went out and walked on foot. In many toxicosis accompanied by low blood pressure. In very rare cases, allergies, skin itching. Aromas of many, even favorite dishes become intolerable.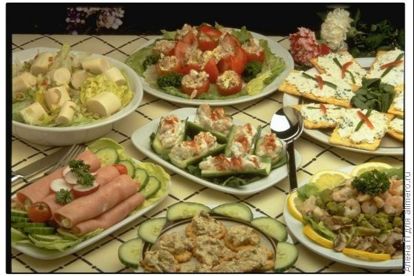 That is what happened to me. I really loved fried chicken. During pregnancy, I could not see this dish, much less inhale these flavors. The most annoying thing is that so far I can not eat fried chicken. And so want.
Myth 5

The greatest misconception of mankind. I constantly heard in my address: You are sick, it means there will be a girl !. Well, everything turned out wrong, and my boy was born. Doctors of the world are still not fully able to identify what exactly motivates our body to toxicosis. This is a mystery! One thing is clear that it does not depend on the sex of the child. As far as I know, the doctors managed to prove that with a multiple pregnancy, the risk of toxicosis actually increases.
Myth 6

The last myth of toxicosis, which I dispelled myself during pregnancy, that there are recipes that can help with toxicosis. I listened to a bunch of tips: eat lemons, drink more green tea, eat sweets, drink special vitamins. Nothing helped me. Probably because my toxicosis was more psychological in nature. Each person has an individual organism, and what helped one pregnant woman can aggravate the state of another.
Conclusion

Only one conclusion. Do not listen to the opinions of friends, and listen to your body. Do what you want. After all, pregnancy is a wonderful condition when you can afford everything, even cucumbers with milk.
Don't forget to tell your leading doctor about what is happening to you, what is bothering you. He will more accurately determine what is happening to you. You need to constantly monitor your condition. Do not listen to those who say that everyone has toxicosis, so it is not necessary to go to the doctor.