Toxicosis is a very unpleasant phenomenon that most pregnant women face. I did not become an exception. In the first pregnancy, I felt dizzy and light nausea already in the fourth week. Even pregnancy tests did not please me with two clear stripes on such a short period.
The symptoms that appeared after the seventh week of pregnancy seemed to me a living hell: terrible headaches and severe nausea, which did not go away in any day, changed my usual way of life. I could not eat properly and even woke up at night with severe nausea. Due to the frequent urge to vomit, I spent the whole time at home, afraid to even go out.
At the tenth week of pregnancy, I could not stand it and complained to the doctor about my condition, to which she replied: Be patient, after the twelfth week will pass. What a delusion it was! Toxicosis released me only in the seventh month of pregnancy.
I was afraid to get pregnant the second time. After all, not once read that toxicosis in the second pregnancy is more pronounced than in the first. I turned out the opposite! Toxicosis was, but for the entire first and second trimester, I never took a sick-list, and, moreover, I had to take full care of household chores.
Some tips helped me get rid of unpleasant feelings:
1. Emergency help
When traveling in public transport, I felt nauseous. The ordinary candies saved me at that moment. The main thing is that they are sour or mint.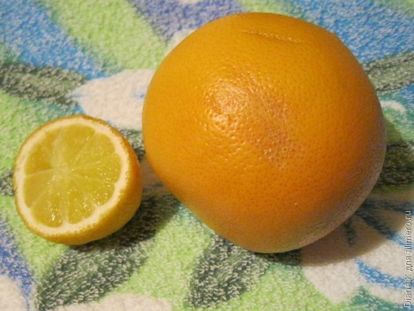 Essential oils of mint, lemon, grapefruit or bergamot also helped. I put a couple of drops on the area behind the ear and on the wrist. In case of nausea, it is enough to hold the wrist to the nose to inhale the scent. It is these oils that helped me with toxemia best.
2. Proper nutrition
It is no secret that at the beginning of pregnancy, women rarely can eat fully. As a rule, certain products cause their disgust. Suffering from toxicosis, I excluded meat, potatoes and everything fried and smoked. My diet consisted of porridge, fish, fresh vegetables and fruits.
To eat with toxicosis recommend often and little by little. From my own experience, I became convinced that this is indeed the case. Every day I carried with me to work a couple of sandwiches with cheese, nuts, several tangerines, candied fruits, candy. And practically during the whole working day I was chewing on something, it dulled the feeling of nausea.
Did you have toxemia and what methods did you fight with it?