During pregnancy, many future moms begin to think about a dowry for the crumbs. Yes, and with the advent of the child have to acquire a lot of things. I was lucky: the elder sister gave things to their children (my tribe) and I saved a lot.
But a few weeks after giving birth, it turns out that some things are simply unnecessary and unclaimed. I decided to create my own list of things that, in my opinion, are absolutely not needed.
I consider this device useless. And although manufacturers carry claim that it is convenient and comfortable, it is not at all. And scientists proved, and many mothers claim its uselessness.
I just feel uncomfortable with her. I alone can not fasten it from behind. It squeezes my neck, and the child's legs are somehow unnaturally hanging. I'm already silent about the head, especially during sleep. Maybe I just got such an uncomfortable model? But I still took the sling and use it, almost from birth.
You know, in a large baby bath, bathing is much easier and more convenient. I am not afraid that a herd of microbes will immediately pounce on a child. We have a new bath, perfectly clean. Every day, before bathing, I clean it with soda (it is a natural cleaning agent, it is absolutely not allergenic and ecological).
It seems to me that a child in a large bath feels much more comfortable. In it, you can learn the basics of swimming. For example, with the help of a special circle BabySwimmer, you can look at your baby from the other side. I was surprised at how my daughter (she was 1 month old then) swam in this circle, so joyful and happy. In the bath it would not have happened.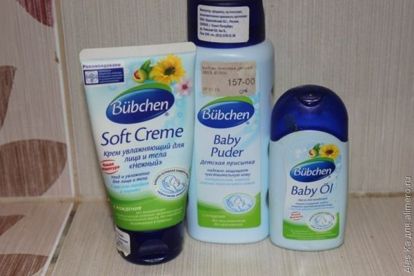 Good thing I didn't buy it. We were given a whole set of baby cosmetics Bubchen. We used only shampoo, shower gel, and cream from it. I used the powder only 2 times. Convinced that although it is not cheap, it does not bring absolutely no benefit.
She did not help with diaper rash, so why use it then? I also heard from other mummies that powders of famous brands often cause allergies. By and large, they only aggravate the situation.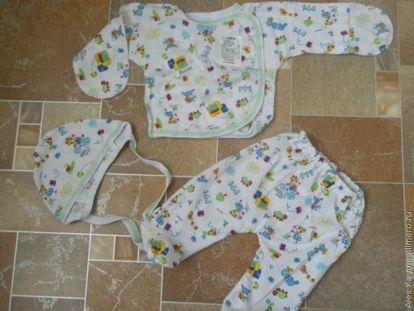 Baby's undershirts and sliders
To my great happiness, I live at a time when a child can buy beautiful things. Once the vests and the sliders were the only children's clothes. And today you can find so many beautiful little people, body and slip! And they are very convenient.
And the child, it seems to me, feels comfortable. They are convenient because they are easy to remove, fasten, undo, they do not bully. And rivets instead of buttons help save time for dressing up.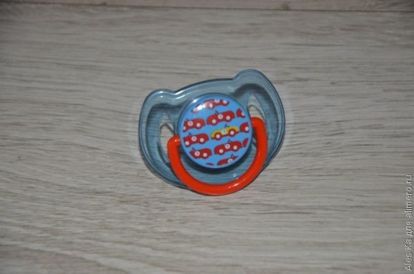 I find this thing useless. After all, my daughter is breastfed. Yes, and pediatricians advise to give up the pacifier. She can spoil the bite, the child simply refuses to breast. And on sensations it is clear that my mother's warm breasts are more pleasant than a nipple made of latex or silicone.
And what things you do not need? Have any?