I remember how being deep on maternity leave, I loved making lists of what to buy for the birth of my baby.
Honestly, I do not know why, but my breast pump was not on my list. And it was quite conscious. I was determined to breastfeed and thought it was all simple and easy. But already in the hospital, I realized how wrong I was in my ideas. But I will start in order.
At the very beginning of summer, the day after Children's Day, my beauty appeared. She was immediately attached to my chest, but, to my regret, I had nothing. The midwife pressed hard on the chest and only then a drop of colostrum appeared. But as the doctors told me, milk does not come immediately, within three days after delivery. And I calmed down.
After a couple of hours, they brought me my daughter to our first feeding. And it turned out that we have a real problem! I have a concave nipple, or rather, even the nipple is not. Naturally, the baby could not take my breasts. And then the doctors advised me two options for the formation of the nipple – either a special silicone nozzle or a breast pump.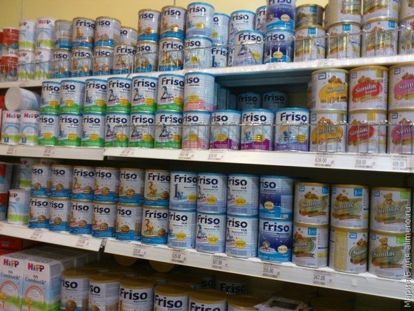 Of course, the head was cheaper and I was dragged to the hospital. But the distance from the tip of the nozzle to my concave nipple turned out to be very large, and I couldn't eat again. Then I decided on a breast pump just to form a nipple. And so began my life with this acquisition!
Breast pump to help me
Breast pump really became my most important and first helper in the fight for breastfeeding! Although it sounds very strange, right?
With his help, I began to form my nipple each time my daughter came to the maternity hospital – little by little it worked and we even began to take a little breast.
And then lacostase came to me with a wild pain, fever and a terrible condition. Doctors said that if you still cannot feed, then you need to actively express. And I started, every three hours. After a couple of days it gave its results – and the breast passed, and the milk appeared. And we were discharged with the baby.
At home, I also had to pump milk for a while and bottle feed. Of course, I was terribly afraid that later the child would simply not take the breast. But I did not want to resort to mixtures either. In general, at your own risk, but we decided to go this way.
My daughter turned out to be a great clever. When I finally formed a nipple, she didn't give up on the breast after the breast, but, on the contrary, we happily started our joint HB. In general, the breast pump saved me!
Now we are already 1.2 years old, but the breast pump often helps me out. When I couldn't feed my baby because of my illness for a couple of days, I was decanting and the milk wasn't lost. Of course, I understood that this is not a way to support lactation, but if you use a breast pump from time to time, it is quite capable of supporting it.
And also, when I had to leave somewhere for a few hours, my daughter stayed with milk stored in the refrigerator after decanting. And here again my faithful assistant helped me!
In general, I believe that every mommy should have a breast pump. There are all sorts of situations – you have to leave, get sick, or just your baby is sick of your chest. And then – a breast pump to help you!
Do you have such a miracle device? Often had to use it?