To me that pregnancy, that the postpartum period was not easy. After all, this is a huge load on the body: physical, hormonal, emotional restructuring. I had to adapt to the appearance of the child in the house and its needs.
Girlfriends experience

Many friends after birth quickly returned to the form. Not only that, they still looked great. The love of loved ones, the appearance of a baby is a great joy, happiness. Therefore, from this woman blossoms, in the truest sense of the word.
But on the faces of some, it is clear that the baby is sleeping anxiously, the husband does not get enough sleep and swears, moreover, instead of helping, he reproaches and demands something. I alternately took myself to one group, then to the second. And then I understood: it all depends on me. My appearance depends on me. And if I don't take care of myself now, it may be too late.
How to recover?

It seems to me that the topic of recovery after childbirth sooner or later worried every full mom. You can find many books and magazines, as well as articles online on this topic. But for each recipe will be his, because the body of each of us is individual.
Having come home from the maternity hospital, I wanted only one thing: to wash and sleep. Childbirth was not easy, and I was terribly tired physically. Yes, and morally too. I did not have extravaganzas, 7 sky and other things. The husband did not understand this, he thought that we should be like everyone else: happiness, joy and fun. I began to explain him my condition later.
Looking at myself in the mirror, I was upset. Not pretty, of course. Swelling, bags under the eyes, sad, tired face. For the stomach generally keep quiet. It was vaguely believed that to return to the previous state is generally real. But if it turns out in others, why can not I? In fact, you just need to want, then everything will turn out!
My steps:

1. Proper nutrition.

A nursing mother has her own menu. At first, some products are taboo. Then you can enter them into your diet, but everything has its time. I tried to eat what is possible. Worried about the health of the baby, I cooked my own low-fat soups, cereal, and kefir.
Gradually introduced boiled fish, meat, cooked steam cutlets. Kinda, it was a diet that did not allow to recover. So, gradually I got rid of puffiness, extra centimeters.
2. Exercise.

The first week after birth was hard for me. Thank you husband, he took time off and was near. I only got up for necessity. There was no question of any exercises. But having a little left and having rested (after about 2 months), I began to do exercises, as before. Gradually, without making sudden movements and heavy loads.
In addition to charging, rocked the press, did light exercises. And yet, after all, she was spinning around the house: nobody canceled home cleaning. You know, dancing still helped me. I danced to my favorite music, even with a baby in my arms.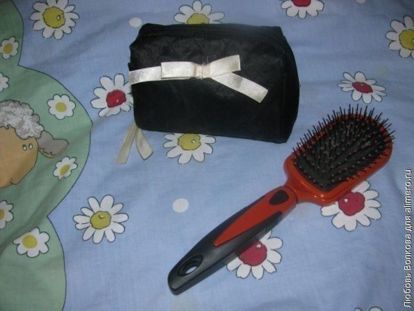 3. Cosmetic procedures.

I did not want to perceive myself as I was at that moment. I tried to walk more often, sleep more and relax. So the bruises came down under the eyes, and the face got a fresh look. In addition, I used different creams, lotions. She made facials and hair.
Hair began to fall out badly. If during pregnancy they were soft, fluffy, obedient, then after pregnancy they looked like straw, and fell out into scraps. I began to drink vitamins, rubbed burdock oil in the roots. And also made a short haircut.
4. Emotional recovery.

I consider it very important. Unfortunately, there are no psychologists in the maternity hospital who could communicate with women in labor (especially those with primiparas, like me). But many people have postpartum depression and other complications. It is connected, as it seems to me, with hormonal restructuring and psycho-emotional overstrain during childbirth.
When I gave birth, the nurse said that in the next ward, the mother abandoned her child. And no one thought that if you talk to her, discuss her problem, then maybe she will change her mind? After all, she could write a waiver because she had not yet fully recovered after giving birth. Maybe sorry then …
Alas, it is difficult for all of us after childbirth. As for me, at such moments the help and attention of close people is important. They will help in the right and very important moment. Everything just has to fall into place, and you have to get used to many things.
Tell me, did you recover quickly after giving birth? What helped you avoid depression?