My husband and I have long planned a child. Forecasts of doctors were disappointing. I once heard a story that a girl found out about her pregnancy in a dream. Honestly, I could never assume that such a situation would happen to me.
How it all began
It all started with the fact that I went straight from the antenatal clinic to the hospital. The doctor said, it is necessary to go to the examination. I didn't even have time to collect things, I was taken directly to the nearest hospital by ambulance.
The doctors examined me for a long time, reappointed ultrasound, consulted, came, asked for something and left. Then my doctor said that laparoscopy should be done for an accurate picture. I signed the agreement and the very next day I was examined with surgery.
I had a bad anesthesia and for a long time could not recover. I heard through the veil that the doctor said that I was pregnant, that the period was decent and it was hoped that everything would be all right. Then I fell into a dream. After 2 days I woke up, lay in the hospital for several more days and I was discharged.
7 months passed very quickly. And then came the day when I started having contractions. My husband brought me to the hospital. A few hours later I gave birth to a strong baby boy.
The baby was taken to the pediatric ward, and I was taken to the post-natal ward. After 4 hours, I woke up and went to the children's department to look at my little son.
There was no child anywhere. The doctor on duty at the children's department was very surprised when I gave my last name and said that I wanted to see my child. The doctor said that today no one has given birth, and there is no child with that last name in the children's department.
I had a shock. I began to walk between the cribs, I looked at the faces of the children, but nowhere was my baby. And I screamed! And … woke up.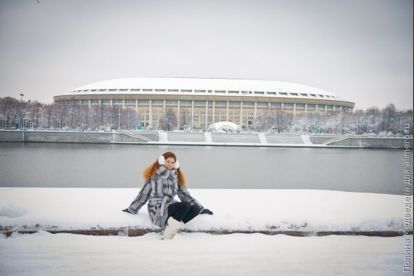 I woke up at home. Long could not come to my senses and understand. What really happened? I had a feeling that I was pregnant.
My head was all messed up. The dream seemed completely real. I could not understand what had happened, and whether it had happened at all.
At first I looked at the calendar. It helped me remember the number. I also remembered that I was going to go to the gynecologist that day, but this should be a regular scheduled visit.
And at the reception the doctor reported good news – I am pregnant, about 4 weeks. After analysis, it was confirmed. My happiness knew no bounds! In due time, I gave birth to a healthy baby boy, Egorka. He is now 2 years old.
That's how I learned that I was pregnant, even before buying a test and visiting a gynecologist.
Did you have prophetic dreams?