My daughter is 3 years old. So quickly time flies! It seems that quite recently I held the striped test in my hand and did not believe my happiness. I was seized with incomprehensible feelings.
My husband and I have been waiting for this moment for a long time, we have even chosen the name. I often imagined what our baby would look like. The nose will be snub-nosed, like mine, I thought, and the dimples on my cheeks will be like those of my dad.
But the feeling of unlimited happiness sometimes gave way to fear and panic. About what I was afraid during pregnancy, I want to tell you today.
Health is the most important thing
My first and strongest fear was related to the health of the crumbs. I did not have time to rejoice at the long-awaited pregnancy, when suddenly I remembered that I had recently drunk several glasses of wine on my parents' anniversary.
Having heard about how alcohol consumption threatens the baby, I sobbed sobbed. Neither husband nor mother could calm me down. I calmed down only after the first ultrasound on week 12.
Every time something hurt, clicked, pulled and sufficed (and it happens often with pregnant women), I lose peace. She listened to her feelings and worried if everything was in order with the baby.
I was looking forward to the first movements. For some reason, I thought that, feeling the movement of the baby, I would be sure that he was fine. But it was not there. Sometimes the movements seemed to me too rare. I was ready to run to the doctor if I didn't hear them in just a couple of hours. And sometimes, on the contrary, they were so frequent and painful! And this was another cause for fear.
The longer my pregnancy was, the more I was afraid of giving birth. I was often drawn to read the forums and various articles on this topic on the Internet. And once I managed to watch the video of childbirth. Honestly, I understood men who refuse to be present at the labor hall.
I was scared in earnest. Most of all I was afraid of pain and possible complications. Surprisingly, shortly before giving birth, these fears gave way to anxious expectation.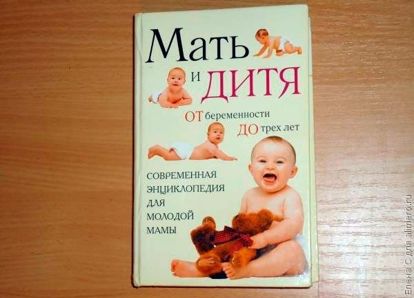 Fear not cope with the role of mother
Until my daughter, I did not hold a single baby in my arms and had no idea what to do with them and how to care for them. I was very afraid that I would not be able to properly care for my baby: swaddle, bathe, feed.
This fear was in vain. Already a couple of hours after giving birth, I changed diapers with such dexterity, as if I had been doing it all my life. Problems were only with the breast. Baby cracked her to the blood and each feeding took place with tears in her eyes.
And what fears accompanied you during pregnancy?