All 9 months I had to endure a lot of inconvenience. But all this time I believed in the best and dreamed of my little son. I imagined how beautiful, cute and intelligent he would be.
But besides all the magic, there were difficulties during pregnancy. My husband and I planned a child, dreamed of a full-fledged family, kids. But still, no matter how desirable and long-awaited my pregnancy was, it shocked us. Apparently, we and our parents were not ready for this.
As soon as I did the test and realized that it was not just a delay, but a real pregnancy, I got excited. First, I needed to present this news to my loved one. And secondly, I realized that I was absolutely not ready to be a mother.
After all, I did not take vitamins in advance, did not consult a doctor, did not pass tests. I did not complain about my health at all, but for some reason it seemed to me at that moment that it was extremely necessary to do this in advance.
My husband and I did not have our own housing, money savings, and we were not married. And I also studied (albeit in absentia) and worked as a nanny. I realized that I would have a hard time and was very worried about this. But my husband was delighted and immediately began to save money and look for a possible side job.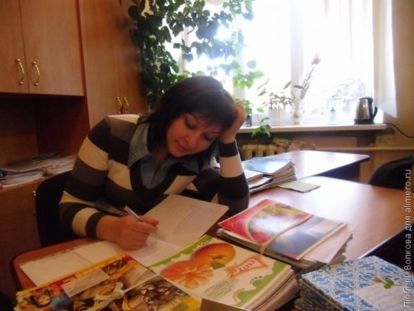 2. Confusion, experiences.

Everything happened to me for the first time, and I was very much afraid of everything. And the doctor scared me. Instead of being able to relax at home, I sent for tests. It is now I understand that most of them are optional, and they could not do. And then I thought that they all pass. So I had to wander: study, work, consultation.
As a result, at the 12th week I felt sharp pains in the lower abdomen and came to the doctor for an examination. I had to go to the hospital to save, there was a threat of miscarriage. It was in the hospital that I realized that everything that revolves around me is all nothing compared to the little life I can lose.
I suddenly realized that I would be a mother, that a little man was growing and developing in me, and I was responsible for it. I stopped worrying about trifles. Yes, and the neighbors in the ward set me up in the way when you need to enjoy your pregnancy, taking care of your own health and the health of the baby. We are very good friends and communicate to this day.
3. Mood changes.
But still for a while I had enough. While I was in the hospital, there were fewer problems. And as she returned home, she immediately loaded herself with homework and preparation for the session. And I was fired from work, where I was a nanny. I was upset because I was used to those children, and even that meant that there would be no additional income.
I began to overcome mood changes. You know. This is such an incomprehensible state when at the same time you want to enjoy life and cry from the fact that nothing happens. As a small child, I cried in a pillow, it seemed to me that nobody needed me in my position, nobody loves me or supports me.
But when my husband came, everything changed: he tried to please me, he fulfilled all my whims and we spent time together. But in the afternoon it all started over again: tears in the pillow, resentment at the whole world and remorse of conscience mixed with joy and happiness.
While writing the topic, I realized that in many ways I myself was wrong. Much could not be changed, but I had to simply change this attitude. Everything seems so stupid and stupid. Therefore, I know for sure what mistakes I will not allow in the future (when I get pregnant for the second time). I nevertheless decided to plan everything and treat everything responsibly.
Did you make mistakes during pregnancy? What were you like?