The process of the birth of my child was one of the most exciting events in my life. Perhaps, this day I will never be able to forget and will be happy to share my story with those who might find this useful.
I planned to give birth on my own. Even with courses for future mothers, I diligently worked out breathing techniques for contractions and attempts, and used oil from breaks. Pregnancy went well and everything went to the fact that the childbirth itself will pass like clockwork.
At 34 weeks I was introduced to my future doctor, I chose a ward, agreed to accompany my birth with a psychologist.
At week 38, my analyzes showed a critically low platelet count. After retake and repeat the results, my gynecologist was frightened. She sent me to my future doctor in the maternity hospital. She must also know who she is about to start giving birth and prepare for the poor blood clotting of her patient.
The doctor at the maternity hospital immediately assigned me to the hospital in the department of pathology of pregnancy, where I spent my days till the very birth. The tests after a couple of days came back to normal. Later, I learned that platelets are produced by the bone marrow in portions and, probably, I gave previous tests before the very production itself.
I regularly went to the hospital every other day. Pampered by a private clinic, I never ceased to be surprised at my attitude to me in a public institution. Moreover, it was necessary to arrive at 6.30-7.00 in the morning for the analysis, and sometimes to wait for a detour before 11.00-12.00, lying in a cold ward (it was in December). Each nurse also gave herself a big man, constantly kyrkaya on pot-bellied patients.
The doctor, with whom I made an appointment with my childbirth, was the head of the maternity ward. Once a week she collected all the puzatik and read them lectures. The topic of the lectures began with questions of the husband's moral preparation for the birth of his wife and ended with questions of breastfeeding.
When is it better to give birth
The head was actively tuned in to what is optimal if the generic activity starts at 38-39 weeks. By this time the baby is already fully ripe, the placenta does not have time to grow old, and the umbilical cord passes enough blood for the proper functioning of the fetus.
In order that the generic activity does not hesitate, she proposed to lead an active lifestyle. To wash the floor squatting, or rather on 4 bones, make love with her husband and move more.
Until now, with a smile, I remember her tips on seducing her own husband during long periods of pregnancy. It turns out that not only my husband was afraid to touch me once more, so as not to provoke the onset of labor.
But, despite the daily washing of floors, walks and love joys with my husband, I was changing my pregnancy. Even active inspections on the chair did not give any significant results.
At week 41, I began to worry already. The fruit is ripe, growing in size, and it required more and more nutrients that the umbilical cord could not provide for it in proper volume. My hopes for the rapid birth of a little baby melted every day.
Even on the ultrasound, they told me, as if in between times, that the head of a baby is rather large. From that moment my dream disappeared like a hand. I worried and cried every day. My inflamed fantasy drew terrible pictures, and I prayed only that the baby was all right.
Do you need to know everything?
One night I could not sleep. All night I sat on the Internet, studying the information about how and what is happening in my case.
In the absence of generic activity, there were two options. The first option is stimulation. A woman is given a dropper with oxytocin and her labor activity is quickly activated.
Speed ​​is accompanied by increased pain. It is also possible difficulties with the passage of the baby through the birth canal, as the body is artificially introduced into the process of childbirth. And, as a result, massive ruptures of soft tissues, hemorrhages in the baby's head and so on.
The second option is a cesarean section. But even here there are many pitfalls associated with the healing process of cut tissue.
Honestly, I still liked the second option more. A purely selfish desire to avoid the painful process of childbirth and fear for the health of the baby, who was already big and big-headed, played a role here.
In the morning, roared, my husband and I went to the head of the office to talk about the possibility of a cesarean section. The head of the department offered to look at me in the chair and assured me that if she saw the need for an operation, her hand would not tremble.
That morning, the water in my chair went away. The waters were already green and I was very glad that at least something had started to happen. I was offered to immediately move to the floor for women in labor and send my husband for things.
So we did. They gave me an enema and put it in my booked room under a stimulant dropper. My husband was constantly with me and my doctor periodically visited me.
After 2 hours, she came again. My contractions were akin to mild spasms during menstruation, and the cervix did not open.
The doctor was puzzled. According to her, after 2 hours under a drip, I had to wriggle in pain. She offered me two options. The first is to hold me for another day on a drip and wait for labor, the second is a cesarean section.
I was set up for a cesarean in the morning. Besides, what days could we talk about, if I hadn't slept all night, sobbing in a pillow? Where would I take the power to give birth, also with such a weak labor activity. And I chose a cesarean section.
An anesthesiologist immediately came to me, asked me questions about my health and I went to the operating room. A prick in the back, the operating table, and after 5 minutes, they showed me a lilac, screaming baby, who was immediately carried away to clean up.
After that they sewed me up and put me in the corridor near the operating room with an ice heater on my stomach and a catheter in Vienna. I didn't feel anything below the chest either during the operation or after it. The only uncomfortable feeling that I had was a wild chill that beat me for those 1.5 hours with a heating pad that I spent near the operating room.
After an hour and a half, I was taken to the ward, where my husband, a child, a psychologist (whom I took in support of childbirth) and my mom were waiting for me. For a lot of emotions and the first attachment of the child to my chest, I completely forgot about my feelings.
Anesthesia began to move away after 6 hours. But in the cut, I did not feel anything for a few more days. After 12 hours, a nurse came to me and asked me to get up and go to the toilet myself.
We tightly bandaged the stomach with a sheet and I began my march. In this procedure, there was little pleasant. It always seemed to me that I would have a seam, although I was assured that this could not happen.
I was told to move as much as possible in order to avoid the formation of adhesions. On the third day, the sheet was removed from the abdomen and I began to move more freely. And on the fifth day of discharge, I was practically a cucumber.
Perhaps the most unpleasant, on the physical level, were daily injections to the fifth point. They were made 3-4 times a day, 4 shots at a time. That is, every woman in labor on my floor received 16 shots per day. Lame ladies visited the treatment room several times a day, where they reluctantly presented their blue-green priests to the nurse.
But each of us courageously endured this ordeal, realizing that a small miracle awaits us in the ward (or even two at once).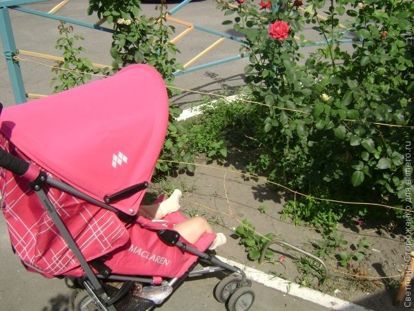 What i think now
Do I regret not choosing natural childbirth? Little. On the one hand, I was preparing for them so much, I read and heard so much that a trace of unfinished action remained in my heart.
On the other hand, I am glad that I managed to survive this quickly and without pain.
And I sincerely believe that everything that does not happen – happens for the better.
And you also clearly remember your period in the hospital?