I often hear from friends about the benefits of joint labor. Just their husbands attended childbirth, and they are sincerely proud of it. And my spouse supported me morally and at a distance. And what can you do?
Rest first!
In the summer, being pregnant, I was with my mother. Village: fresh air, natural products from the garden and garden. And also near the river, where I could enjoy the warm water. What else do you need for happiness?
I took the dowry and other accessories with me, because I could give birth, as my gynecologist told me, at any moment. I was very worried about this. I agreed in advance with my neighbor, who has a car so that he could take me to the hospital. He assured me that I could call him at any time of the day and call for help.
My husband had a lot of problems with work. Then he had to dangle a lot both in the city and in its surroundings. And his boss sent on long trips, which upset me greatly. But my mother began to amuse me, insisting that I enjoy my position and rest more.
We went to the river, collected herbs, sunbathed a little in the yard. I am addicted to embroidery and reading. When my eyes were tired, I just slept. And I also knitted booties and mittens for my future daughter.
It so happened that at the time when my waters broke, I was at home. But her husband had to go to work early in the morning, and my mother had to come to dinner. I got the water at exactly 7.00 in the morning. I first reported this to my husband, then to the doctor. Neighbors called me an ambulance, and I went to the hospital.
I did not want my husband to be in labor. I do not know why, but somehow I immediately set myself up for the fact that I will give birth without him. I didn't want him to see me from the other side: confused, disheveled, screaming from pain. Yes, and the generic process should not worry him.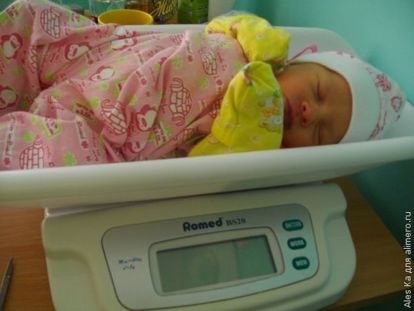 He arrived exactly when it was extremely important to me. At that moment, when I was already holding our newborn girl in my arms, trying to give her those priceless drops of colostrum. He shed a tear, saying that he was happy, thanked the doctor and left for groceries.
Maybe I'm somehow wrong, but it seems to me that husbands during childbirth are superfluous. After all, before they were not allowed into the maternity hospital, not that in the delivery room! They looked out from the street and waved a pen. Now relatives are allowed to visit the woman in labor, the baby.
My childbirth and without my husband were normal, I think. I had an excellent doctor, specialist, polite and courteous obstetricians and nurses. Of course, the entire medical staff should be like this. After all, they communicate with women in labor who have a difficult time, and with newborn children. And this is extremely important!
And how was your birth? Have you been with your husband or did you give birth yourself?