We have been living in Poland for three years now, so I naturally decided to give birth here. My birth took place in a state hospital near Warsaw, because before moving to Krakow we lived in Warsaw. All procedures were paid from my taxes, I did not make any additional payments.
Starting from the 38th week I went to the hospital on CTG, and in the full 41 weeks I came to the already familiar room. After CTG and a gynecological examination, the midwife, together with the doctor on duty, suggested that I stay overnight in the hospital for observation because of deviations in CTG indications.
Of course, I was agitated and upset, but I still didn't know what was waiting for me the next morning :). I ended up in a ward with two girls who had already given birth, so I didn't sleep well because of my worries and crying babies. Plus at night I was hooked up twice with CTG.
I had a triple room with my shower, toilet and changing table. The beds are comfortable, laid out using the remote.
And this day has come!
At 9 am, I was invited to an ultrasound scan, after which the doctor decided to stimulate childbirth with oxytocin due to the fact that pregnancy after 41 weeks in Poland is considered prolonged and my baby is large – 4 kg, 75 grams.
I called my husband, he was just on the last working day, and in half an hour he came to me. My husband collected things for the baby, we were taken to a separate birth canal (there is no common birth canal), I was connected to an IV drip with oxytocin, and we went for a walk around the hospital.
After 3 hours, the contractions became very painful, I still walked, and I leaned on the handrails on the contraction and squatted down. By 3 pm, the sensation contractions were already similar to those before the attempts, and the opening was still only 5 cm. Therefore, I agreed to an epidural anesthesia for 2 hours to rest.
And yes, for all the procedures that were carried out with me, I gave a written consent.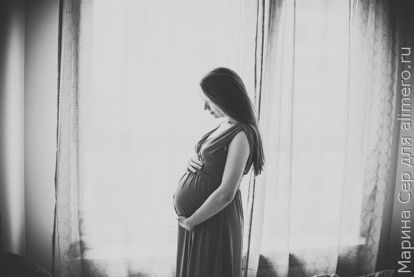 Magical evening
During the rest, the midwife carried out two inspections, the first stopper came off, and the second one. My midwives were wonderful! In the region of 30-35 years old, sports, funny, they reassured me, encouraged me, joked 🙂 Well, I did not doubt their professionalism! Everything was done neatly and quickly.
The tribal chamber was very comfortable. It had a modern folding chair, bath, ball, rug, usual chair, stool, sink, bedside lamp. I enjoyed everything except the bath, because with an epidural in the bath can not sit. CTG was connected to me when I was sitting on the ball, and my husband was supporting me from behind, sitting on a stool.
By 5 pm, the action of the epidural was over, the disclosure was already 8 cm, and the contractions were already very strong. I hardly remember how I spent those two hours, but I remember that it was very comfortable for me to hold on to the rail and squat for a fight, shaking my hips at the same time. When it was already very hard, I knelt on the mat or sat on the ball, and my husband supported his back.
I drank a lot of water and took a few capsules of evening primrose oil.
By 20.00, I was so tired that I thought it was time for me to give birth! I was not given an enema, so the midwife smiled at my decision and offered to go to the toilet. After 20-30 minutes in the bathroom I was ready to go to the chair.
When I returned to the ward, my midwife's shift was over, and she handed me over to another. We worked really well together with the second midwife, I listened to her, and she helped me a lot.
During the attempts I changed several positions. At first I was reclining on my left side with an emphasis on my legs, then I moved into a position on my knees and rested on the shoulders of a midwife. At the very end, I took a classic stance with my legs apart with an emphasis and held on to the handles. I did not even notice how they were laying out this chair :). Attempts went on for one and a half hours. The midwife did a dissection of the perineum, which she warned in advance.
And so, at 21.30 my daughter was born! She was immediately laid on my stomach, and the umbilical cord was cut in a few minutes. After that, the midwife immediately put the baby to her chest and covered her on top of our blanket. And so we lay 2 hours. The husband stood at the head all this time, and after 2 hours went with the baby to the examination.
After the birth, the surgeon came and began stitching. We were still joking that he was busy for so long because he wants to return me to the original appearance 🙂
The delivery took place in the dark, only the night light was turned on, and after the birth of the baby, the local light was turned on to stitches.
My husband was close from beginning to end, for which I am immensely and eternally grateful to him!
So my first childbirth passed, and I was very pleased with them 🙂