In ordinary life, I am a restless, psychotic, harmful, prone to breakdowns and stress, sometimes cruel and evil to other people. I can't do anything with such a complex character, unfortunately, I myself constantly suffer from it. Getting along with me is difficult – my parents breathed a sigh of relief when they gave me in marriage.
I try my best to restrain myself, but sometimes it does not work. Pregnancy changed me for the worse, and after giving birth, I did not immediately recover.
This condition was for the first time for me, and from the first trimester I began to feel all the delights of my interesting situation: first three-month toxicosis, then sleepless nights, nasal congestion, swelling, and this is not the whole list. Accordingly, my already difficult character has become even more difficult.
I became terribly irritable, bogged down on everyone. I did not want to communicate with anyone except my mother and husband. By the way, of all people only Mum knew me. The husband just silently endured and hoped that I would change for the better after giving birth. Naive, he did not yet know what postpartum depression is. When she was nervous, only Valerian was saved, she seemed to be helping a little.
There was constant apathy to everything, I just wanted to eat, lie down, watch TV and sleep. I considered myself ugly, as I began to recover quickly, I stopped painting, in general, I started my appearance.
I also became very sentimental, although I consider myself callous and a little rough. Over any transfer and film roared and could not stop. My husband was in shock, and I, too. She was very vulnerable, offended on any occasion, considered herself unnecessary, worthless and defenseless.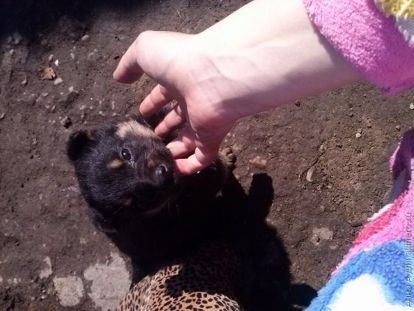 My husband was bored constantly spending time only with me at home, he sometimes wanted to relax with friends, drink. I perceived everything with hostility, did not want to let him go anywhere, threw up scandals and wondered why he did not obey me and does it his own way. Drew conclusions that he did not need. Now I remember, and it becomes ridiculous.
I can not say that I was capricious, in terms of some whims. The herring wanted at 3 o'clock in the morning, and her husband darted – there was no such thing. But he already knew what foods I like and spoiled me, for example, in the winter I bought fresh strawberries. She did not express any supernatural wishes either, in general, he was lucky here.
By the end of the pregnancy, I began to show an excessive sense of concern for others, which is not typical of me. We just took the dog to our house for protection. So I was so sorry for her that she was freezing there in a booth on the street, a little one.
I got up every day at 7 am, cooked her delicious porridge, fed and sat with her, played until she got tired and went to sleep.
During the entire pregnancy, I experienced many new emotions, not always positive, and mostly I was in a depressed state. It was noticed by everyone around, but nobody wanted to understand, except for mom. After the birth, I changed: some traits disappeared, some appeared.
The negative has become less, I calmed down and became more restrained, wiser or something, having finally realized my new status as a mother. The only thing dear says is that she became grumbling. Well, I rely, I now have a son.