I have long chosen a place where I will give birth. Heart prompted to choose a maternity hospital, where you can be with the child. As it turned out, it is not difficult. And on the contrary, calm and good. These 5 days alone with the child will forever be remembered!
But let's start in order. At the very beginning I was thinking about myself. The fact that I may be difficult in childbirth, I get tired, I will be all sick. How in this condition do I care for the child? No, stay together – refuse! Never, at that moment, the thought flashed in my mind: how will the child feel?
It's been 7 months. The baby lived in my tummy. I waited for him with impatience, wanted to see, kiss all the fingers. I knew much more about childbirth, I was not so afraid of them.
Then the thought of sharing with the baby came to me again. This time I thought about the baby. After all, he had never been alone. He experiences no less stress during childbirth. Who can calm him down, if not mom?
She began to collect information, feedback, impressions. I understood that all mothers were satisfied with their choice. And those who were in the ward with the children, and those who are without them. After all, each has its own goals. Someone is afraid for their well-being, someone for not cope, and someone is afraid for their child.
I decided to stay at the hospital with a joint stay.
I gave birth early in the morning. Forces were not perfect. Eyes closed by themselves. While I was lying 2 hours with ice, my husband was with the child. The kid wanted to cry, but my father took him in his arms and brought it to me. I talked to him and our baby calmed down. So he quietly fell asleep. The doctors took him away – I had to go through all the procedures, and the baby too. Promised to return soon.
As soon as I was placed in the ward, I immediately fell asleep. It seemed to me that I would sleep for eternity, but it turned out that I had slept only two hours. For some reason, the nurse worried about me. She requested that I be escorted to the toilet. I do not know why.
Do I need a son at that time? I did not know. I loved him madly, really wanted to see. Only she was afraid not to hold him because of the tremor in her body. Nobody was going to carry it to me.
I fell asleep again and woke up only in the evening. My son so no one bore. Probably, I looked very weak. I started asking the nurse where my baby was. She only said that in the nursery.
It turns out that in maternity hospitals with joint stay there is also one. And if the mother is not well, she is very tired or she needs to run for tests, the child can be brought there. If the mother wants – she can leave the child there for all 5 days of stay in the hospital. The children there are fed with the mixture every 3 hours.
Despite the fact that I had stitches and it was impossible to sit on the ass – the desire to see the child and shake it on the arms was stronger. I went to the nursery. I knocked on the door, and in response – silence. Ay !? Where is everyone ?!
Opened the door – no one. How so? Children are lying and crying. And this cry ripped the mother's heart to shreds. Poor lonely babes are each in his box and … name is mom, asking for warmth, kindness and affection. It is a non-hysterical cry, namely, one who asks, or even prays.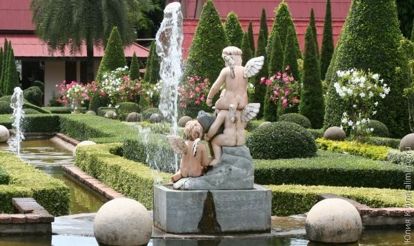 And there is nobody around, although there should be a pediatric nurse and not even one. Which in theory was supposed to keep me out of the children. You never know what I thought, and what I am sick of. I did not scour the blocks with the children, fearing that the nurse would enter and abuse me. I didn't have much strength and didn't want to spend it on useless swearing. I walked out the door with a heavy heart, backed the wall and decided that I would not leave without a child.
If I knew that it would take more than 20 minutes to wait … We were called for the treatment of seams. Nothing to do – go. Then again for the child. Finally there is a nurse. But she never gave me a son, she said that he would soon have some kind of analysis, after which she would immediately bring it to me. I reassured myself that it was necessary. Baby brought me about two hours.
I opened my son's face, and he is afraid. Straight jerks eyes, as if his bang. Crying so plaintively. I hold him close, kiss, shake. He calms down instantly and looks at me, as if afraid to be alone again. I tell him that from now on he will be with me. I'll be there and not give it to anyone. Sonny falls asleep for several hours.
I look at him and I want to cry – how good he is. I can not imagine how you can be with the child for only half an hour, and then again to give to the nursery. I would look at my forever. And these are the most pitiful first tears. I would give everything that they were not.
The night comes and I pay myself. From happiness, from experienced, from the fact that my miracle is near and sniffing sweetly.


Stay together
I am very glad that we were together and never regretted it. Every day I sent my dad a dozen photos, calmly choosing angles. If I needed to go somewhere for tests or treatment of stitches – I fed the child and he, having had enough, fell asleep. I went away without problems for a few minutes.
If the child was tested or had to go for a daily inspection, I took my son and we went together. I waited for him at the door and immediately, crying, took him back. Soothed. And who else will do that?
When we get together for the second, without any doubt, the hospital will be only with a joint stay!