Pregnancy has always been associated with some unknown planet. It seemed to me impossible to understand her nature from the outside. That is why I did not really trust the books, especially those written by men, about changes in the female body and psychological state during pregnancy.
However, something happened that made me change my mind. I had to watch my pregnant relative. Very soon I was interested in this process and even started a diary. I think you will be interested to see and analyze the relationship of a married couple during pregnancy.
1-2 month of pregnancy. Of course, I didn't notice any special changes, except positive ones. A young couple is excited but happy. The guys found out that they are expecting a child already in the second week. Alexander surrounded Svetlana with care and love. Every morning she crushes her natural juices, makes fruit purees. Just gold, not a husband!
3-5 months of pregnancy. After a period of cloudless happiness, gray clouds flew in sharply. Svetlana behaves unpleasantly, capricious in every petty occasion. Alexander endures to the last, however, he himself sometimes began to fall apart. Of course, it is also hard. He works all day, and Sveta stays at home and seems unbearable to him.
Frankly, both guys in everyday life character is not a gift, but now … I often soothed a sobbing future mother. Quarrels came just out of nothing. For example, Sasha bought a blue bear, not a pink one. Sveta starts accusing him of being insensitive, insults … Sasha throws the bear to the floor and leaves with a cry. Horror and darkness.
5-7 months of pregnancy. The couple understands that it is impossible to live in a phase of scandal. This may have a bad impact on the baby. Of course, Alexander has a hard time. First, a pregnant wife makes a scandal with abuse, then asks hysterically for forgiveness … Sveta herself is not happy. The guys decided to try to control themselves as much as possible.
7-9 months of pregnancy. Now the guys were not up to clarify the relationship. Sveta was tired of her position and behaved like a quiet mouse. Alexander felt sorry for his wife. He offered her to unwind in a deserted cafe, to walk along the embankment … Svetlana, who dreamed of giving birth to her baby as soon as possible, did not want anything else.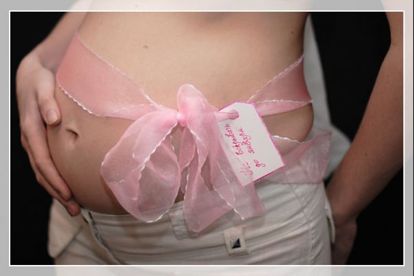 As a result, the couple was born a beautiful girl Nastya. Sveta, prettier after childbirth, looked amazing. Young dad was confused, but happy. All misunderstandings and difficulties of the pregnancy period were forgotten overnight. Now the spouses expect other difficulties and joys.
Conclusion: during pregnancy, both spouses must exercise patience and wisdom. Of course, the main responsibility will lie on the shoulders of her husband. A woman is not always able to cope with their emotions, especially when it comes to hormonal surges. However, if a couple loves each other, she will bypass all possible sharp corners.