During pregnancy before, many mothers drastically changed their lifestyle, refusing hair cutting and manicure. However, the ideals of the past – barefoot, pregnant and in the kitchen have sunk into oblivion, and today, future mothers want to look as brilliant as before pregnancy.
Are there any varnishes that you can safely use for pregnant women? In my opinion – no, because in any case, inhalation of harsh odors is not the most pleasant thing for a baby, and by the way, it is volatile substances that are dangerous to the health of a child.
I have a strong allergy to pollen of some plants, which makes half of my summer a continuous series of consumption of antihistamines and floor cleaning. Having learned that some substances contained in nail polishes may cause allergy in an unborn child, I decided to discard them.
Of course, today manufacturers boast new types of varnish that do not contain hazardous ingredients. These are big3free, big4free and big5free varnishes. Big3free does not contain formaldehyde, toluene and dibutyl phthalate, respectively, big4free, besides the above, also does not contain formaldehyde resin, and big5free does not contain camphor, in addition to the four previous ones.
However, for some reason I was embarrassed by the fact that the number of unhealthy substances that cannot be used is growing every year, and does not stand still. This means that the likelihood that one of the substances that is safe today may be included in the banned list tomorrow.
Nevertheless, I really like a bright manicure, as she herself was fond of nail art for a while. Drawing flowers and abstractions with acrylics on the nails is my passion. Of course, acrylic can not be absorbed through the nail plate and does not have a strong smell, but after a series of studies on this issue, I decided to abandon it.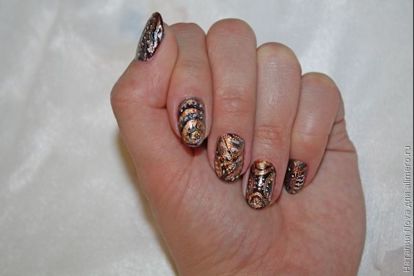 Naturally, you can try to paint your nails in the air, but the gusts of wind bring with them dust and debris that can stick to the fresh varnish. I once had this experience, so I did not even consider this option.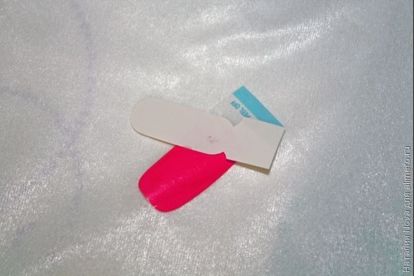 The option that gave me is stickers on the nails. Today they are easy to find in large retail chains. They practically do not smell, and the coating they give is always ideally even. The only possible disadvantage is their price (about 600 rubles per package), but they hold on for quite a while, so this is quite justified.