Pregnancy is not only happy, but also a difficult, crucial period in the life of the future mother. Along with small pleasures (gradual rounding of the tummy, stirring the baby and even the first photo on the ultrasound), there are often problems that darken the minutes of joyful waiting for the baby to be born. One of them is a decrease in the level of hemoglobin in the blood of a pregnant woman.
What is hemoglobin


Hemoglobin is a complex protein that transports vital oxygen to all the tissues of our body, and during pregnancy is extremely necessary for the safe intrauterine development of a child. In medicine, the norms are generally accepted, according to which its level for women ranges from 120 to 150 g / l.
However, keep in mind that we are all individual, and it is advisable to compare this indicator for ourselves in two periods: before pregnancy and during.
So, when I got registered in the antenatal clinic, this indicator was at my level of 130-125 g / l. But why does it decrease?
Causes of hemoglobin decrease
The fact is that to create hemoglobin, you need iron, the needs for which with the onset of pregnancy increase. After all, now not only a woman needs it, but also a child, constantly growing and developing.
In a woman's body, permanent changes begin. I gave one explanation to constant tiredness, drowsiness and dizziness that appeared in me – so often, everything will pass! And when she came to the next visit to the gynecologist, she told me that my hemoglobin level had dropped to 105 g / l. Iron preparations were prescribed.
It would seem, everything is clear: take medicine that should help. What could be easier? But not for a pregnant woman.
In such an important period, the question comes first: How safe is the drug to be taken, will it harm the unborn child?
I began to get acquainted with the list of drugs aimed at regulating the level of hemoglobin in a woman during pregnancy. They all have side effects.
Therefore, I decided for myself: you need to revise your diet and regime. After all, before taking synthetic vitamins, medicines, you can try to help your body with the help of natural products.
How to increase hemoglobin
I started eating meat regularly. Very useful is a rabbit, beef, which contains a large amount of iron, chicken (especially the breast), turkey. Among the croup, my favorite was buckwheat, which contains a whole group of vitamins (A, B1, B2, B6), as well as trace elements (magnesium, phosphorus, iron).

In my daily diet I tried to include green apples, pomegranates, peaches, prunes, dried apricots, almost every day I ate a few walnuts, and a few more Hematogen pieces, which contain iron and stimulate the formation of red blood cells.
And if everyone can have an individual reaction to medications, then making your diet varied, you will improve the condition of the body, adjust the work of the gastrointestinal tract.
And do not forget about walking in the fresh air, do not be lazy. We want our body to be saturated with oxygen, and what could be more pleasant than walking in the fresh air?
I tried to get out to the park as often as possible. This improves mood, helps keep muscles in good shape, gives a surge of strength.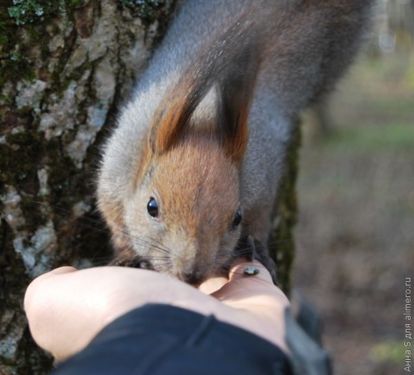 During a regular visit to the gynecologist, I passed a reanalysis for hemoglobin level. He rose to 120 g / l! Moreover, it was inconvenient to admit to the doctor that the packaging of the drug that I was prescribed was not touched.
So know, if you are faced with a similar problem, do not rush to get upset! Treat yourself with great attention: try to eliminate stress, eat well, varied, listening to your body.
More often walk in the fresh air, and you will get a great state of health and mood, and your baby will have full development.