After the birth of the first and such a long-awaited daughter, I, like many moms, faced a small problem. Immediately after giving birth I lost much weight (from 80 kg to the cherished and beloved 62 kg by me).
But in the process of feeding I heard it, so much so that my favorite things did not fit, it was scary to approach the mirror. Of course, I didn't have to go to work, but I didn't want to roll like a keg through the streets …
Still, the child must, from birth, see next to him a happy mother. And what a mother would be happy if she was afraid to look at herself.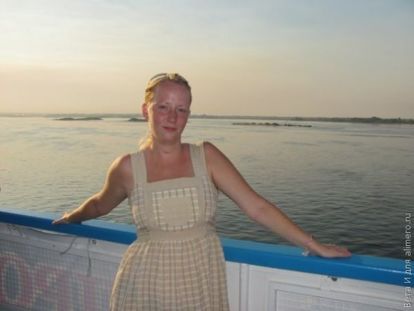 Naturally, I didn't really want to dwell on excess weight, and there was no time for that, to be honest. There was no time to think – the tired and exhausted brain was disconnected itself as soon as the head touched the pillow.
But I had time to engage myself. Did I want to do something to create the perfect figure? Of course not! When a child does not sleep at night and sleeps during the day, the mother also, as a rule, sleeps during the day. Unfortunately, there could not be a talk about going to fitness or swimming pool. Still, this is precious time, which I really wanted to spend with the baby in the first stage. I calmed myself so – I have enough sports. Put the baby in the crib and get out of the crib – is it not a barbell? They sat up, when the child begins to crawl … the same squats!
It was autumn for me when my daughter was one year old. Charging can now be done with her! I will definitely tell you more about charging, because surely everyone knows these exercises, but not everyone knows what to do with a child. As for food, the menu with my daughter was about the same, not counting the milk formula for one-year-old children. I cooked based on her preferences – turkey, chicken, veal, steamed vegetables and fruits, of course.
A breastfeeding diet is a dangerous and not always necessary thing. Sitting on a diet, denying yourself everything, is possible only after breastfeeding is stopped. Otherwise, you can even be left without milk. I came to the fact that my day today begins with porridge. Be sure to eat a second breakfast (fruit), try not to skip lunch (vegetables and meat), even if I'm not at home. And from lunch with dinner I do not refuse.


Charging
– It is useful for the child to hang on the crossbar or on the rings. Mom this exercise also does not hurt. First, it stretches the spine, and second, strains all the muscles. Well, if you can still catch up, then honor and praise you.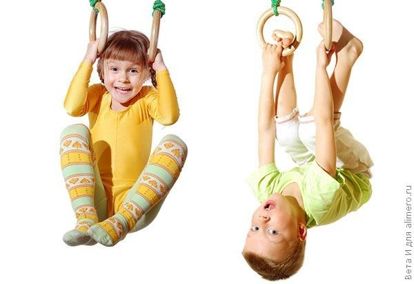 – Crawling is a favorite pastime for kids at the age of … yes at any age. But the mother can also crawl, but not somehow, but on the buttocks. This exercise is also called walking on the pope. The effect, I must say very good. Cellulite in the eighth stage, it certainly will not kill, but that skin tightens. Yes, and muscle tone. My daughter still loves this exercise and performs it with pleasure.
– Fly with your feet – what can be more fun, especially to the music! Dancing, any jumping, swinging and turning. All of this we called – jogging. Everything shakes and the walls too, but the result is.
– My favorite exercise is jump rope. True, it disappears if the child is still small. But mine is already three years old, so we are already jumping together. At least we are trying!
In general, for the first year after the birth of my daughter, I fought not so much with excess weight, as with myself and with my laziness. But then it became somehow easier. See the first results, smile and continue – this is the motto I have chosen for myself!
And how did you cope after giving birth?