My classmate Sveta got married quite early, at 21. Now she is also 32, like me. And she has two kids. But once their absence was a real problem.
Sveta plunged into family life as a student. Her husband is quite a bit older. And even by that time he had just graduated from the university, he had no work at all, let alone a profitable and permanent one.
Only the senses were so hot that they did not want to wait for anything: neither his employment, nor her diploma, nor any separate housing. The wedding was modest, but fun and memorable for themselves and for guests.
But these plans, they began to slowly implement after marriage. Only now decided not to rush with the children. For the first and second year, all the acquaintances and relatives approved and understood the situation perfectly well.
Then Sveta graduated from the institute, and Maxim found a job. Not the boss, of course, but pretty good for a young guy after university and without much work experience. The apartment was first rented, and after a year and a half decided to take odnushku in the mortgage.
Little desire alone
Relatives began to put pressure on the child after finding new housing. But the spouses are not particularly in a hurry. Sveta had a panic fear for the first six months. She was afraid that they would not be able to pay monthly installments. But after 8-9 months, somehow calmed down. So it was all under control.
Then they decided that it was time to give birth to a baby. The apartment almost has its own, there is work, 2.5 years already together in wedlock. Only it turned out that one desire is not enough.
Sveta was ready for the fact that after a long reception of contraceptive pregnancy will not come immediately. The gynecologist warned that it is necessary to wait half a year or a little more. But a year has passed and nothing. Two. Three.
I must say, the doctors did not find anything, even though they were both examined. According to the medical evidence, both he and she were healthy and able to conceive.
Pregnancy and childbirth
When Sveta became pregnant at her 28, her happiness knew no bounds. Though it did not last long. Toxicosis was pathological, all these months she felt bad. But for the sake of the child was ready to endure! To be honest, I understand her very well.
Next was childbirth, feeding. It's all like everyone else. To her happiness, without pathologies. And somehow they relaxed.
First, for some reason, Sveta believed that while she was feeding, she definitely would not get pregnant. As for me, this is some kind of myth. Because even among my acquaintances and girlfriends during this period, not one or two had succeeded.
Secondly, they fought for 4.5 years for their daughter! It seemed to her that the second pregnancy, if it ever came, then again after long attempts. And it came less than a year after the first birth. She gave birth to a second girl.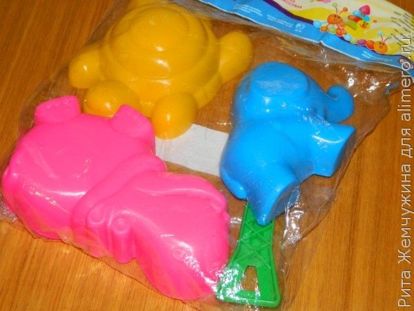 To be honest, I myself do not understand how it happened. But after school, Sveta and I never lost contact, but we didn't closely communicate. And after the birth of children became close. If I had a baby too, it would be easier to explain. But not the point.
Now her eldest girl is three, and the youngest is just over a year old. Sveta often complained to me that she was tired, etc. Only I did not focus on this. As for me, this is a rather ordinary situation, when a young mother, and even with two children of that age, does not get enough sleep, sometimes gets annoyed, etc. Nerves, then no one has iron.
Only the last six months, I began to notice that these complaints are increasingly frequent and are of a completely different nature. When Sveta said for the first time that her daughters are furious, I also attributed this all to accumulated fatigue.
But with each of our meetings, I notice more and more of her aggression against them. As for me, this has already gone beyond any acceptable norms. She even breaks loose for a one-year-old girl, and I keep silence about the older one.
Of course, I am not a doctor and I am not in their family for many hours. But it began to seem to me that it already smells of health problems. At least, a nervous breakdown, and possibly some kind of mental illness. Still, it is not normal when a woman behaves this way and almost every day says: Why did I give birth to them.
It is strange and scary for me to look at it, because I had never seen the Light in such a state before. She suggested that she go to a psychotherapist, she refused. She seemed to agree to a psychologist at first, but now every time she has some excuses. I can not lead her by force. And I do not seem to have the right to do this, even though I am a friend, and I want to help. While the situation can not be solved.
Girls, did you have something like that?