Childbirth. The appearance of my beloved daughter and … a turning point in relations with her husband.
My husband and I gave birth together. And before that, hatched together. He sometimes put a pillow and tried to enter my position.
But he, you know, was not a woman, and he did not feel so much pain when his daughter came into the world. And on the one hand I was very pleased that my beloved supported me, and on the other hand it was uncomfortable that he saw me so tired, exhausted, disheveled.
After we returned home already three of us, my relationship with my husband changed a lot, both sexually and emotionally. If, at the 9th month of pregnancy, we could afford sex games, then after returning from the hospital, I stopped letting my husband back to me.
At first it was physically impossible, then emotionally. Fear of pain and new sensations fettered my body. Husband understood and waited. And I did not dare.
It took my husband about 3 months to regain my confidence. If we are to be completely frank with you, I did it just for my husband, I, however, did not want anything at all.
But over time, this problem disappeared. Everything came into its own way, the sexual life has improved. We discovered new facets in ourselves, our feelings grew into more conscious and meaningful ones.
But there was also an emotional component. If we thought about sex only at night, then all day I was looking for a place in my life and for my husband. My daughter took so much strength and attention that her husband just did not have enough. He, the good man, put up as best he could, but his patience is also not unlimited.
Husband broke. He did not shout, did not swear, did not demand. He just cried and waited, when will there be a place for him in our girl's life?
He cried, do not be alarmed, figuratively, but after our serious conversation, I realized that I was doing a lot wrong. I took up my daughter's education so much that I forgot about the second main person in my life.
We began to walk together a lot and I put some of my daughter's cares on his shoulders, thus giving him a place next to me.
The husband assumed the role of a full-fledged father with joy and inspiration. If now ask my daughter whom she loves most of all, she will not hesitate to say that she is dad. Dad became her real support and best friend.
I calmed down a bit, took care of myself, changed my image. I wanted for my loved ones to look well-groomed, fit, beautiful and fun.
You know, the difficulties that have arisen with my husband after the birth today are over. I, rather, we have overcome them, and no longer want them to return to our family life.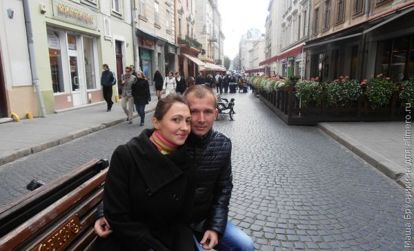 The problem is easy to solve if you see it. And we saw and tried to overcome everything. The result was not long in coming.
Have you encountered similar problems? Did you have a disagreement with your husband after giving birth?